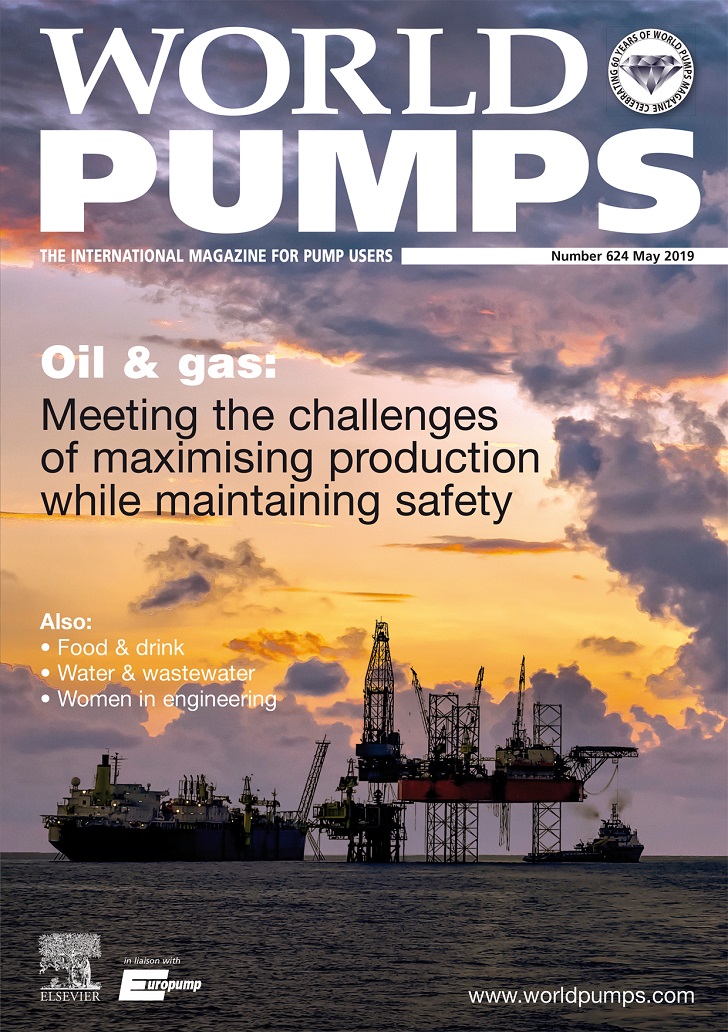 The May issue of World Pumps has now been released. Click here to access your copy of the magazine.
Among this month's highlights are: 
A floating pontoon keeps the water flowing Low rainfalls meant that Campion Pumps had to find a solution to maintain the water flow at Ireland's Inniscarra Dam.
How the seal-less design can save the day  How Mouvex's SLS Series eccentric disc pumps optimized product quality and operational stability at the Coca-Cola HBC plant in Hungary.
Women engineers are celebrating 100 years As the Women's Engineering Society marks its centenary, we look at its beginnings and how it supports women engineers today.