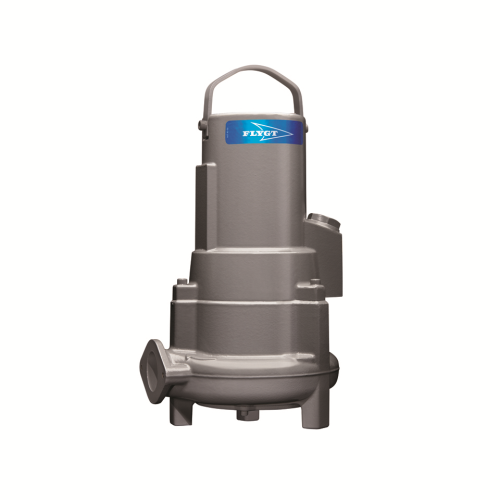 When a solid object enters the inlet of a conventional pump, it tends to get caught on the leading edges of the impeller vanes. But if an object gets caught on the leading edge of one of the impeller vanes of the Flygt 3069, it will slide along the backswept shape towards the perimeter of the inlet.
The solid object will slide along the tip of the impeller vane inside the relief groove. The guide pin in the insert ring will push solids away from the centre of the impeller, along the leading edge and out through the relief groove. If the debris is bulky, the Adaptive N impeller moves axially upward to allow it to pass through.
Lower energy consumption
Flygt's Adaptive N technology is self-cleaning and the manufacturer claims that it can lower energy consumption by 25%.  The pump is available with hard-iron, grey iron and stainless steel. Vortex and grinder hydraulic options are available.