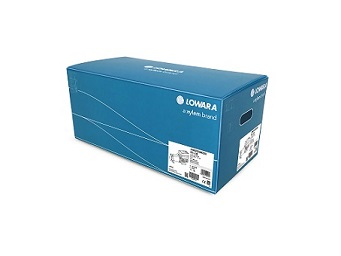 Xylem has redesigned the product packaging for three of its flagship brands to increase brand recognition and support sustainability efforts.
"Redesigning our packaging helps make our brands more visible and memorable to our customers," said Martin Kunz, general manager, Xylem Applied Water Systems EMEA. "Adopting the Xylem blue colour unifies our brands and, as a result, improves the purchasing experience for customers."
The new Xylem packaging is also recyclable and eco-friendly.
"This project further expands our focus on reducing waste and shows that we are helping to solve water, even in our manufacturing processes," said Carla Lotto, marketing communications specialist, Xylem AWS EMEA. "These new boxes are produced using green materials and are recyclable."
Along with the new graphic design, a single, detailed product label will describe the content of the packaging, providing the image of the pump, name, description, origin, technical characteristics, dimensions and a link to find more information online. Xylem says that this new labeling increases production efficiency as it combines information that is currently provided through multiple labels.
Point of Sale display solutions for the wholesaler channel will be available in two sizes – small (1x2 m) and large (2x2 m). The displays include holders for flyers and promotional materials, and are designed to house multiple combinations of products.