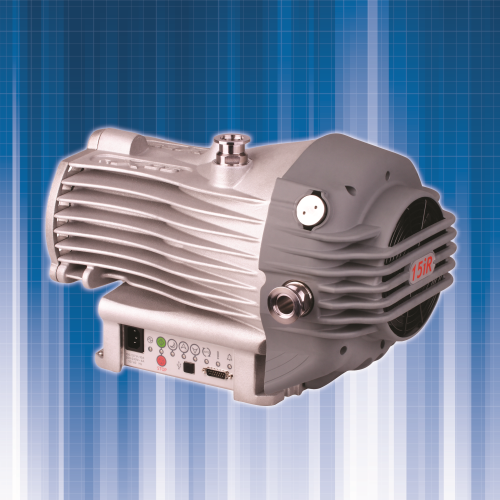 Edwards, the manufacturer of vacuum products, has launched a special variant to its nXDS range of dry scroll vacuum pumps which the company says is ideally suited for pumping rare or critical gases.
nXDS dry scroll pumps are free of lubrication in the entire pumped path of the gas. The special variant nXDS-R is optimised for situations where an application demands the pumping or recirculation of rare or critical gases without the risk of accidental introduction of atmospheric air.
For instance, as helium becomes a scarcer and increasingly expensive resource, there is more desire to recover and re-use this rare gas. By removing the gas ballast feature, which is significant for applications where condensable vapour removal is important, this creates a hermetically-sealed pump from inlet to outlet with no moving seals and no possibility of accidental introduction of atmospheric air.
David Steele, market sector manager at Edwards, said: "This nXDS-R variant eliminates the need for a gas ballast fitting and so is ideal for applications where it is critical that there is no accidental contamination of the gas the vacuum pump is handling, such as applications which require the pumping or recirculating of helium, sulphur hexafluoride, xenon and other rare or expensive gases."
The advanced technology guarantees vacuum integrity for the customer. The pump is lubricant free and hermetically sealed so it provides a totally clean and dry vacuum. The bearings are isolated by the bellows, so that all the pump's bearings are totally outside of the vacuum and pumped gas path.