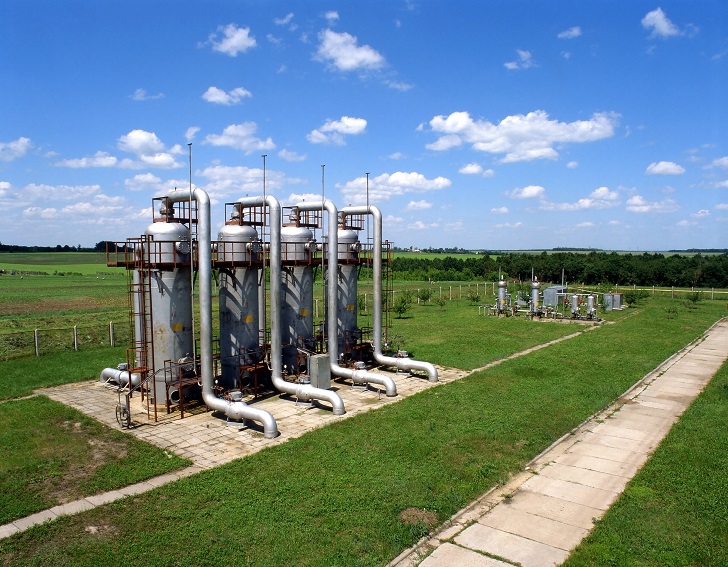 There are many challenges to underground gas storage, in particular plunger pump applications. Here, the sealing set up had significant leakages on test. However, new arrangements gave the customer and the application a high level of service which solved the problem.
Natural gas can be stored in a number of different ways but one of the most commonly held forms is under pressure underground.
There are two important characteristics for an underground storage facility:
•    Its capacity to hold natural gas for future use
•    The rate in which gas can be withdrawn i.e. deliverability rate.
There are many challenges to underground gas storage, in particular plunger pump applications. From where the pump is located and suction difficulties, to the pump delivering low capacity or failing to deliver at all; there are various problems that can arise, which is why proper installation and maintenance is so crucial. In this case study of an application of an underground gas storage project, the current sealing set up on the ram was experiencing significant leakage issues on test.
It was required to run unmanned for a period of 4-6 months. The customer had no confidence in the sealing that was set up being able to perform unmanned for the lengthy duration of the application. The current sealing arrangement comprised of three standard braid and two fluorocarbon packings – including lantern rings for a lubrication and flush system. The set up was spring loaded from the non-pressure end.
Selection and installation
The client wanted to keep the lubrication and flush system, so the solution incorporated this element. However, the size of the lantern rings was reduced to give immediate cost savings on their previous seal arrangement.
The solution was to live load the assembly from the pressure side, giving a constant sealing force. The packing material offered was a PTFE/Graphite compound, enabling smooth running and low friction coefficients. The packing material also had wear-resistant aramid edges, guarding against packing extrusion and protecting against the abrasive and chemically aggressive media surrounding the application.
This new seal arrangement was then heavily coated with a universally stable lubricant, ensuring superior lubrication particularly during the run-in phase. Moreover, there were two bearing supports, including a static O-ring on the o/d to prevent a leak path behind the seal assembly. A bearing strip on the I/D was also installed. On the end of the assembly, a bearing material anti-extrusion ring was placed, and a seal on the gland ring to seal the flush - at approximately 3 bar.
Conclusive benefits
The pump was installed and ran unmanned for a total of seven months. As a result of the live loaded packing solution, no leakages were detected when the pump was retrieved, and the site has now been decommissioned successfully.
For later troublesome applications, the customer used a live loaded system in a ram pump working in aggressive media (including barite, sand and sea water). The packing solution delivered monthly cost savings of over €20k over the previous sealing system.
A live loaded packing solution improves sealing performance over conventional packings and chevron seals, with the addition of self-lubricating capabilities and a significant reduction in low pressure leakage.
The solution developed in this case allows for more controlled wear loss, and together with full sealing design and technical back up at every stage of the consultation process, the customer and its application experienced a high level of service which solved their leakage problem through quality products and engineering.
The application was supplied and installed by FTL Technology. Their spring-loaded plunger pump solutions can support applications across a wide range of industries, not just oil and gas. Some of the operational advantages include:
•    Improved pump reliability
•    Less downtime
•    Controlled wear loss
•    Reduction in low pressure leakage
•    Dry running capabilities
•   Savings or elimination of lubrication systems
FTL Technology is a supplier of precision engineered seal and bearing solutions and who have been successfully solving plunger pump sealing application issues for more than 30 years.