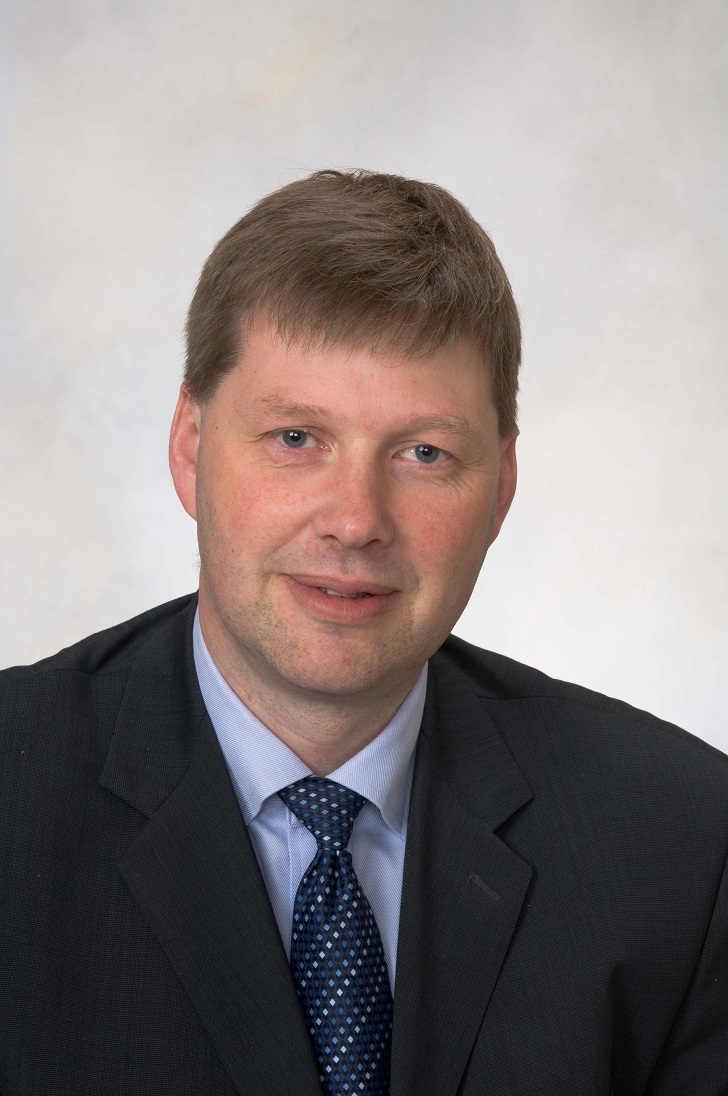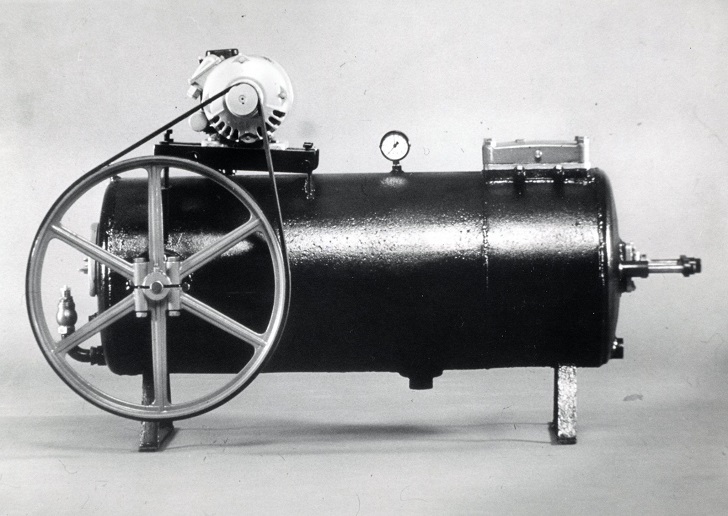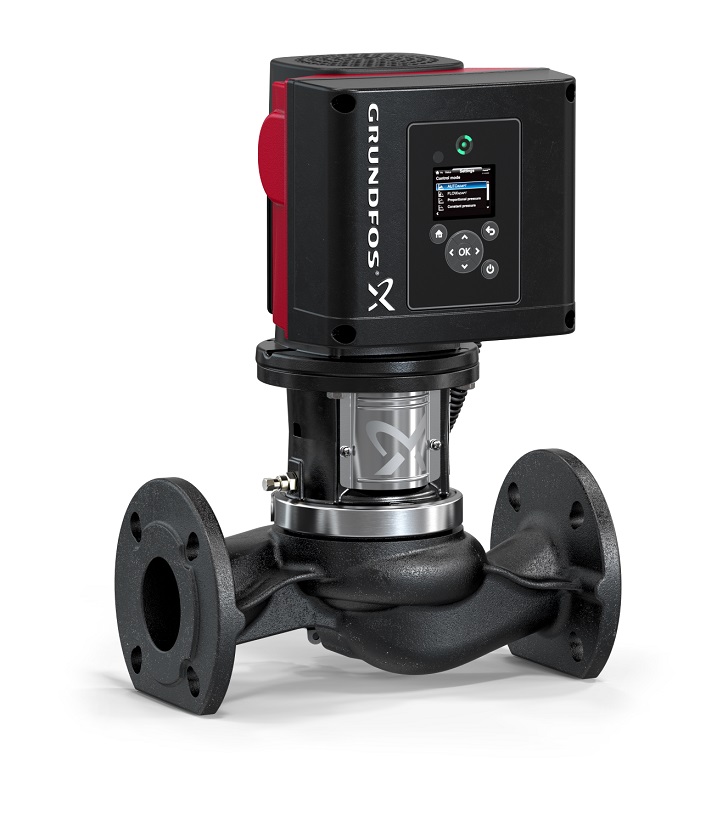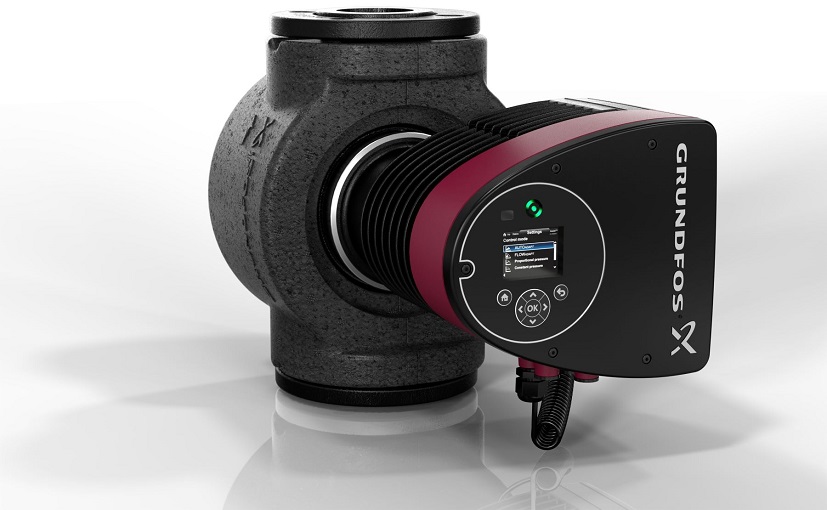 Grundfos is celebrating 75 years of developing water solutions that have changed industries, people and the environment. Here, Kim Jensen, regional managing director for the company's Asia Pacific division, reflects on it's history and shares upcoming plans. 
Since its inception in 1945, Grundfos has set the standard thanks to its core principles of innovation, efficiency, reliability and sustainability. Its first product, the Foss 1, nicknamed the 'pig' because of its design, was devised by founder Poul Due Jensen because he could not find a suitable pump for a small automatic waterworks his die-casting company was working on. We have never looked back as we continually refer to our principles with innovation and sustainability as the driving force. We introduced our first solar driven pump system in 1982, which won the United Nations Development Programme solar pump system competition followed by the SQFlex system that can run on solar or wind energy and is ideal for remote areas that lack access or have unreliable power supply.
In 1991, Grundfos became the first pump company to introduce integrated electronics in its products. The launch of micro frequency converter X99 in the circulator pump UPE, made it the first intelligent pump in the world and resulted in major energy savings. This marked the beginning of Grundfos' digital solutions, which most recently led to the launch of the iSOLUTIONS range of intelligent products in 2017.The challenge has always been to draw on this heritage to continue to respond to economic and environmental changes by innovating to meet customer expectations. 
Water management  In today's market, climate change, new economic realities and population growth are making water management more complex. South East Asia faces the severe threat of flooding; a Grundfos and Eco-Business study conducted in 2017 revealed that 70% of business sustainability practitioners predicted their home country will continue to face extreme weather events over the next decade. At the same time, the region is facing threats to its water security. Demand for water is soaring alongside population growth and economic development, while challenges such as increasing droughts in Asia and fail-ing water infrastructure mean we are losing more of this precious resource.
These macro environmental and demographic challenges have shaped how businesses, including Grundfos, devise and create new products for evolving needs. As a result of these challenges, we are looking to harness digital technology, automation technologies and big data to reduce both financial and environmental costs in water systems.
Over the last 75 years, municipal and industrial infrastructure has changed beyond recognition. In recent decades, the Asia Pacific region has seen unprecedented urbanisation and population growth. It is expected that by 2030, two out of three people will live in a city. With this growth comes an urban environment that presents its own issues and challenges.
Urbanised cities  Highly urbanised cities are more vulnerable to flooding as the con- crete architecture leaves little opportunity for natural drainage, in turn causing overwhelming stress on the municipal drainage system and a need for most of the water to be pumped away.
Grundfos provides a wide range of solutions including flood control pumps which can be engineered to specific localities. This is an area where our 75 years of expertise in the field becomes highly significant. We can draw on a history of technical knowledge, industry leadership and innovative product development to produce the pumps and control solutions to cope with the heavy demands of flood management.
For example, in Indonesia, Grundfos installed smart technology that protects the local community from flooding without the traditional space requirements for a pumping station, floodgate and reservoir. Combining floodgates and axial flow pumps provides a 'Pump Gate' on an existing waterway, relieving flood pressure with easy operation and maintenance. Grundfos' long expertise in water management is also helping to solve China's immense Sponge City water challenges which have involved the construction of flood-resilient urban areas.
Along with the issue of flooding, cities face the problem of leakage in their water infrastructure, causing up to 70% of pumped water to be lost in some cases. This is because constant pressure on pipes and other components in the water system gradually leads to wear and tear and ultimately significant damage.In response, Grundfos has developed Demand Driven Distribution, an intelligent water management pumping solution which automatically adjusts water flow using remote sensors and reduces excessive pressure in the pipes. This in turn limits leakages and losses, minimising cost and energy. 
Increased awareness  This innovation is an example of a cutting-edge solution addressing a growing modern-day problem. Over the past ten years, innovations in the water sector have led to an increased awareness of the water, energy and waste nexus, with a focus on increas- ing water production while reducing energy consumption and waste generation.  Significantly, it is no coincidence that Asia is one of the company's most important markets and Grundfos is investing heavily in this key market for the future. Demand for water will continue to increase particularly as emerging markets experience explosive population, GDP and infrastructure growth. 
Water and wastewater treatment have evolved in the past decade, especially with advances in membrane technology making it increasingly possible to recover valuable by-products, energy and water for reuse from industrial wastewaters.
Technology can now conduct pre-emptive and predictive maintenance of an entire system and it is in areas such as this where development is expected to accelerate in the next ten years.   
Energy efficiency Intelligent technology can predict changes in demand and control relevant devices and parameters to ensure operational optimisation and energy efficiency. At the same time, data can help increase public awareness of water issues and strengthen conservation efforts on the demand side. For example, a study by Singapore's national water agency, PUB and the National University of Singapore found that a person could save up to five litres of water a day using smart shower devices. 
In the face of growing water demand amidst rapid urbanisation, we expect the water industry to greatly increase its adoption of intelligent technology in 'smart cities.' This will play a key role in establishing interconnectivity across a city's water management systems, applying advanced analytics to spot trends and patterns and make predictions. These can range from weather alerts to adapting water pressure based on reported water usage data. 
Projects like the Sponge Cities in China are already looking at ways to manage water intelligently and we expect that market to develop significantly in the next decade. A key trend we are seeing in the region is green buildings with sustainable cooling. With the onset of climate change and our natural resources dwindling, it has become imperative for us to examine how we can reduce the impact of our built environment, especially in the face of rapid urbanisation.
Addressing sustainability However, green buildings go beyond planting trees and incorporating energy efficient office design, they are about addressing sustainability in a more balanced and holistic manner, looking further into structure to create greater efficiency in all aspects.
Take, for example, the water and cooling systems of a building which are controlled by pumps. Paying more attention to the model and network of pumps used in buildings goes a long way towards meeting sustainability and energy efficiency standards.
A good example is the recent launch of the Grundfos Distributed Pumping System which cuts pump energy consumption in air conditioning systems by at least 50% compared with traditional designs. Conventional systems often use a high level of energy due to issues which include over-pumping to compensate for discrepancies between the chilled water supply and return ­tempera­tures. As temperatures are rising across the world, there is a greater focus on sustainable cooling in cities that use energy efficiently and do not contribute further to climate change.
Innovation has always been vital to Grundfos' growth, more so now than ever before. Significantly, up to 6% of our revenues are dedicated to research and development. A key example is when we introduced iSOLUTIONS to the market, which is a range of products with a focus on connectivity, intelligent monitoring and advanced features to optimise water and energy efficiency across building systems.  
Now the company is looking at introducing a new era of intelligence for pump systems and water technology which is designed to go beyond individual components and optimise the entire system.  Recently, it introduced one of the world's most efficient motors, the MGE with IE5, which offers energy savings of 10% along with a 25% reduction in payback time of controlled E-pumps compared to the earlier IE3.
Partnership approach Our way of tackling these challenges is not just to provide high-quality pumps with cutting-edge technology, but to take a partnership approach where we work closely with government and business stakeholders to resolve issues in energy efficiency and sustainability. We are continuing to invest in our supply chain so we offer competitive lead times to our valuable customers in the region and we employ well over 3,500 local employees.
As we enter the new decade and celebrate our 75th year, Grundfos will reflect on our proud heritage but also look forward to an even brighter future. We stand well-positioned to pursue growth opportunities in this market and see the Asia-Pacific region as a place where we can be highly influential in the development of pioneering solutions addressing water and climate ­challenges and improving people's quality of life.