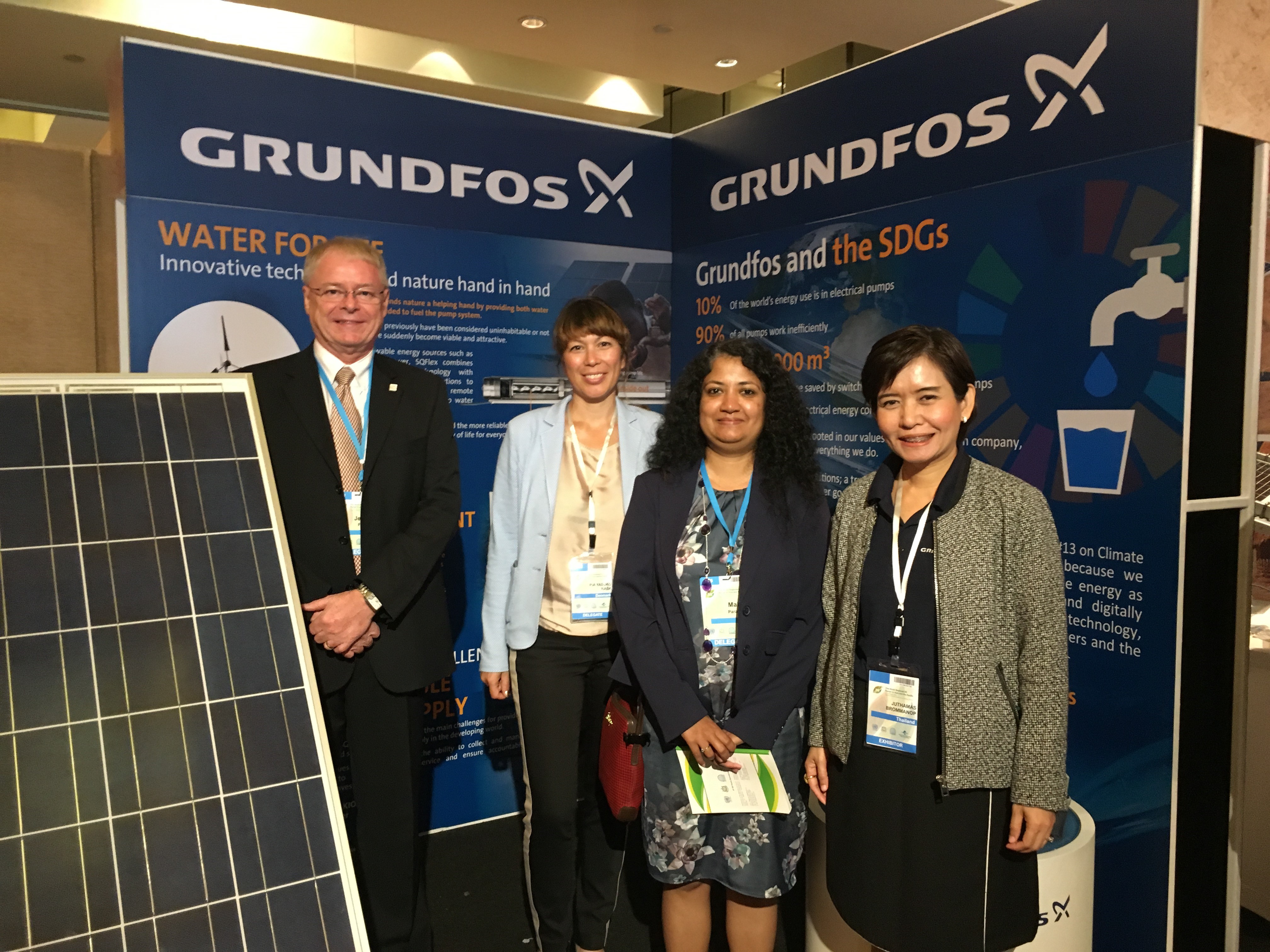 Grundfos is exhibiting its sustainable water and wastewater solutions at the Ninth Regional 3R Forum in Asia and the Pacific, taking place this week in Bangkok, Thailand.
The forum is a platform for the promotion of the three Rs (reduce, reuse, and recycle) in Asia. It's taking place from 4-6 March and this year the forum's theme is entitled 3R As a Way for Moving Towards Sufficiency Economy - Implications for SDGs.
Grundfos is showcasing its range of sustainable and energy-efficient products and solutions that have helped customers and communities reduce their impact on the environment and address the global challenges of the UN's Sustainable Development Goals.
Forum delegates will learn more about Grundfos' work, specifically around renewable energy. One of its initiatives is the Grundfos Lifelink water solutions, which aims to strengthen the quality, reliability and sustainability of drinking water supply in rural and urban communities in developing countries, particularly across south east Asia and Africa. Lifelink solutions combine renewable energy, proven pump technology, water treatment and intelligent water ATMs with online water management and a professional service network.
Grundfos will also be showcasing solar solutions such as the SQFlex submersible pumping system, which uses solar energy to power water supply. The pump system is designed to offer water supply solutions in remote areas where the power supply is non-existent or unreliable.