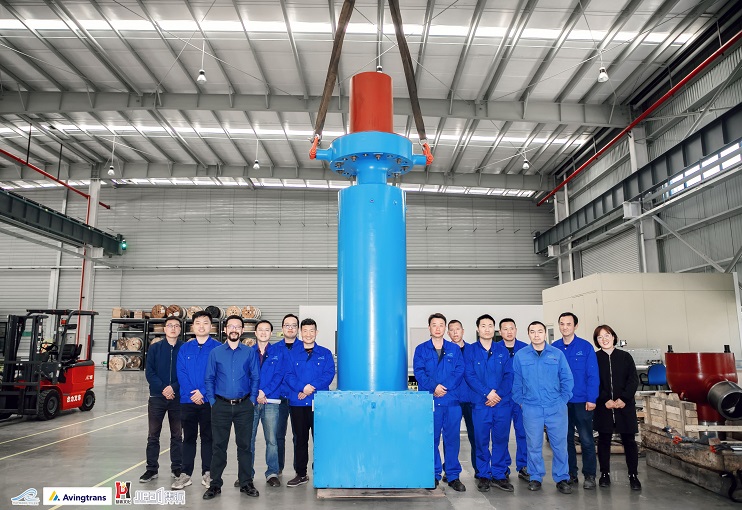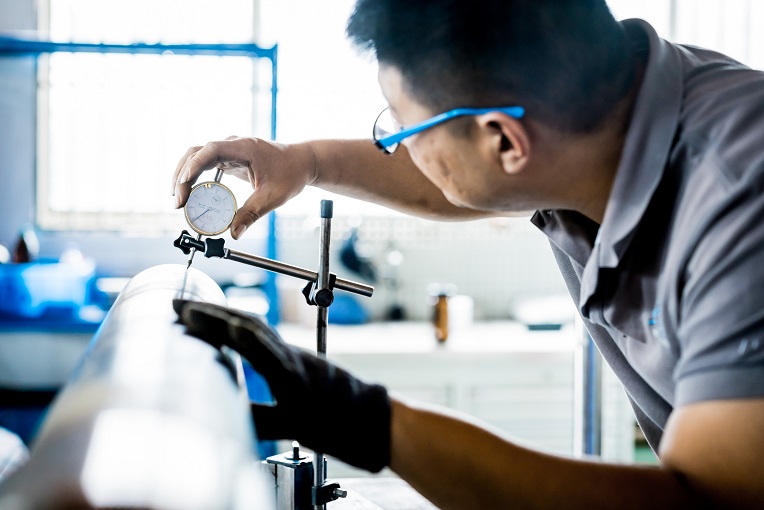 Mass industrialization in China has presented many opportunities for Western pump companies, but they are facing economic uncertainties and a shift towards cleaner technologies. Such companies have had to react quickly to continue to flourish in a rapidly changing landscape.
Hayward Tyler's chief commercial officer Dr Colin Elcoate has witnessed many changes first-hand, having worked in China since 2008 while Hayward Tyler itself has been delivering high end equipment into China for more than 40 years and has owned and operated a full-scale service facility in Kunshan for the last 15 years. 
Throughout this time, the Chinese 'industrial revolution' has been evolving quickly. A feature was a government policy to localize the manufacture of pumps specifically. That led to Chinese pump companies, some state-owned and some private, flourishing while Western companies opened factories in the country. Recently this has led to an over-capacity in the pump industry as general growth has slowed down and some companies have disappeared while others are struggling.
"What I have also seen in recent years is the desire and ambition of Chinese companies to bring their product to the West. They have realised their home market is swamped and are now involved in major projects such as the Hinkley Point C nuclear power station in Somerset, UK," said Dr Elcoate.
Major contracts As a relative newcomer to the Western market, Chinese companies are naturally very competitive which means they are winning more and more major contracts globally. However, where Western original equipment manufacturers (OEMs) can still win is through the design of niche engineering products which are still being demanded by end users.
Dr Elcoate said: "Some big solar projects are going on in the Middle East where the end user is a utility business and the engineering, procurement and construction (EPC) is being carried out by a Chinese company using a Western product manufactured in Chinese facilities."
Western firms can also benefit from the advent of digital technology offering more advanced diagnostics which Dr Elcoate believes is still in its early stages in terms of what can be achieved.
The first phase of involvement for Western pump manufacturers in the Chinese arena was through the opening of service centres which was followed by assembly and testing and then full-blown manufacturing, eventually for a global market.
Hayward Tyler is a comparatively small operation offering niche products such as boiler circulating and canned motor pumps used in nuclear and conventional power stations. In January this year it opened a manufacturing plant in Kunshan, Jiangsu Province, having operated a full-scale service facility in the same location for the last 15 years.
Mike Turmelle, president of the Engineered Pumps and Motors division, said: "In China we are no longer just a high-quality service organisation. Opening this new plant allows Hayward Tyler the capability to manufacture performance critical pumps here in China and gives Hayward Tyler the opportunity to expand our service offerings, add to our engineering talent and develop a Chinese supply chain that can benefit the whole company."
Dr Elcoate added: "We are going to manufacture for the Chinese market and for others including India and Europe. They will be Western-designed products manufactured to a high standard in China."
Specialized products Hayward Tyler will also partner with complementary Chinese OEMs to provide specialized products for specific international projects. This model combines the company's global presence, universal guarantee and experienced project management with the competitive, large scale and quality manufacturing available in China.
"The key point here is that we can provide a local service and offer the lifetime support which customers demand but is where Chinese manufacturers struggle. Western companies don't need to build bigger factories, it is a question of synergizing and giving after-market support," said Dr Elcoate.
"The Asian mentality still seems to trend towards large volume, rapid growth through big OEM contracts rather than focusing on areas such as after-market support.
In the West the mindset is driven by the demands of the end user which means taking a longer-term view. Western OEMs that can bring that enhanced after-market offering to China in the next five years and can start to make some inroads into the market offering upgrades and efficiency improvements as well as dealing with obsolescence, for example."
That is where Hayward Tyler is well placed. Its service facility successfully provided local support to the installed base of more than 500 Boiler Circulating Pumps (BCPs) operating in China.  As a result, it has the biggest installed base of BCPs of any OEM globally and the largest concentration of these is in China.
Renewable energy The intensity and fast pace of China's industrial revolution has meant that pollution has become a well-documented problem. Typically, the Chinese have reacted quickly and now want to play a prominent role in renewable energy as, for example, they move away from reliance on fossil fuels. That presents another opportunity for Western companies.
Dr Elcoate said: "The Chinese are clear they want to play a prominent role in renewable energy moving forwards. Initially they will import Western technology and be reliant on Western manufacturers as they shift away from fossil fuels. They want to develop solar applications and have constructed several demonstration plants using varying technologies. OEMS on the fossil fuel side are also introducing technologies to clean up emissions from coal-fired power stations which is potentially a huge new market over the next decade."
It is an area Hayward Tyler, backed by parent company Avingtrans, hopes to exploit and expand into other markets such as India in the short-term. In 2018 coal satisfied about 40 per cent of global electricity demand.
Clean-up technologies include modern combustion systems to reduce temperatures, naturally reducing emissions and systems to deal with emissions after the combustion process. The latter includes such technologies as carbon capture, utilization and storage (CCUS) and selective catalytic reduction (SCR).
Hayward Tyler has delivered its first contract for an SCR pump on a Chinese coal fired power station. The SCR system combines the flue gases with precise amounts of ammonia or urea over catalysts that speed the reduction of nitrogen oxide (NOx) into nitrogen and water. The pump, designed in the UK, was manufactured in Hayward Tyler's new Kunshan factory. 
It is a combination that brings together the expertise and knowledge developed over decades in the Hayward Tyler's UK facility and the competiveness, local presence and local market knowledge that the new Chinese operation offers.
Dr Elcoate said: "It is fantastic to see this equipment deployed in technologies designed to clean up fossil fuels. Making this product in China allows Hayward Tyler to provide local tailored solutions that build off a proud global heritage. China is a hugely important market to us, and one that continually evolves, and we have a product, team and manufacturing operation to be proud of."
Nuclear power Nuclear power is another area with growth potential for specialist firms such as Hayward Tyler. In 2017, it agreed a multifaceted strategic cooperation agreement for nuclear power collaboration with the Shanghai Apollo Machinery Co which specialises in nuclear class pumps and technology.
It is an example of moving forward through co-operation between UK and Chinese companies to exploit opportunities to develop and deploy equipment which will support the UK nuclear new build programme, small modular reactor development programmes, generation IV reactor technologies and reprocessing and decommissioning.
Lu Jinqi, Apollo's chairman and CEO said: "Both companies have ambitious plans in the global nuclear industry and have highly complementary product lines and geographic locations.  With a short-term focus on Chinese SMRs and the UK new build programme, the timing is perfect to cooperate and allow our customer base to benefit from the combined capability and global presence."
Research and development are continuous in the drive to reduce lead times and improve quality with innovation continuously ongoing. For example, computer fluid dynamics modelling software is used to model heat transfer, simulate lifetime before failure and maximise hydraulics efficiency before physical testing.
Meanwhile, an in-house 3D printing capability allows for testing on the fit, form, and function of tooling, layouts and products. A model can be produced in CAD and then created in 3D PLA just minutes later, giving the flexibility to build prototypes quickly and cost-effectively.
Research and development The Chinese pump industry has moved on swiftly in the last 20 years. Much like Japanese car manufacturers in the 1970s, it has switched from simply replicating Western designs to innovating and carrying out research and development, a process which is unfurling rapidly.
But what is different is that Western companies have been in the country for that entire time and have helped rather than be out priced by a cheaper newcomer. That way they have been able to adapt quickly, bringing innovation and experience into play as the market evolves.
Opportunities are ongoing and new technologies are emerging, but Hayward Tyler is now well placed to move with the times as well as offering more than 200 years of engineering expertise to a rapidly changing market.