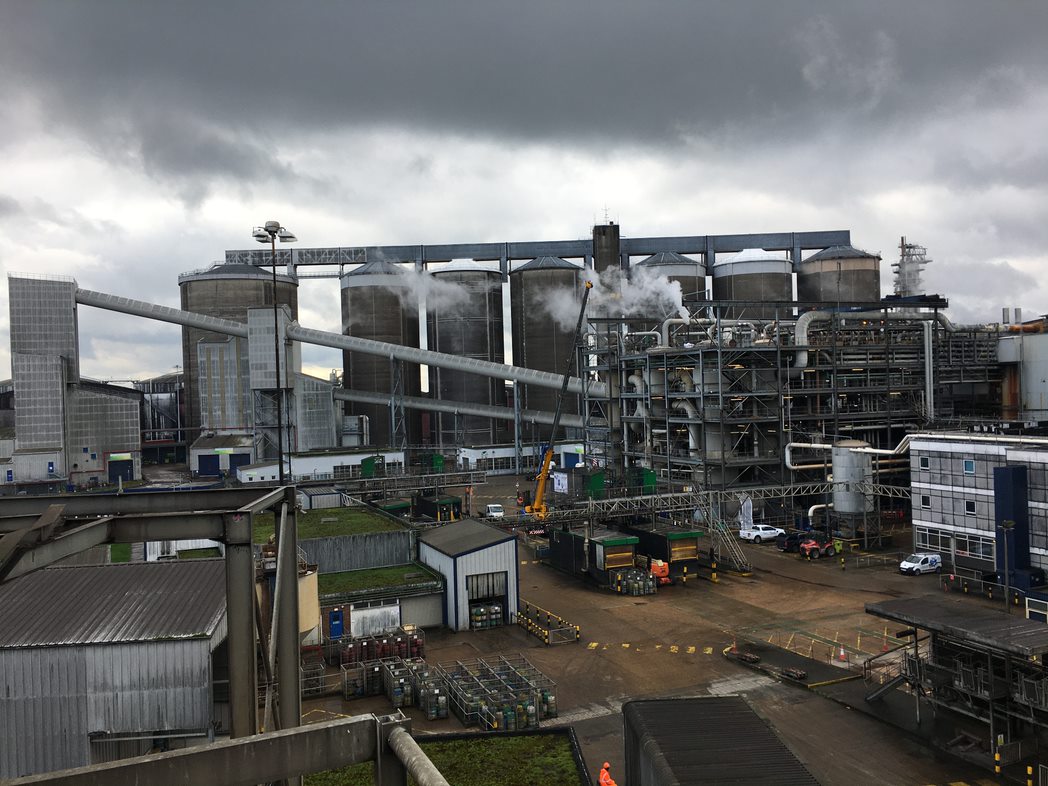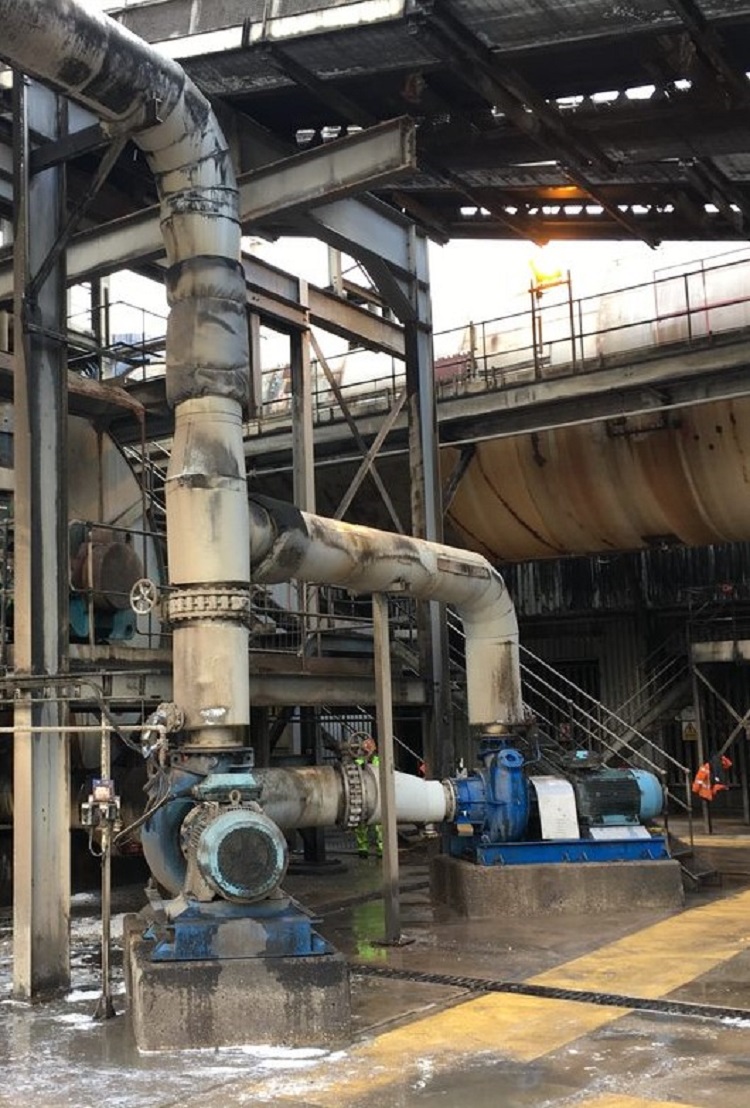 British Sugar is the sole producer of the UK's beet sugar crop. The company processes around eight million tonnes of sugar beet per year, to produce up to 1.4 million tonnes of sugar at its four manufacturing plants.  Hidrostal, Swiss manufacturer of pumping product for the food processing industry, has recently provided British Sugar with pumps to improve its sugar extraction process.
British Sugar's advanced manufacturing plant in Wissington is the company's largest factory and one of the most efficient sugar processing sites in Europe. The plant processes over three million tonnes of sugar beet produced by over 1,000 growers from surrounding counties.
After the sugar beet is harvested and off-loaded at the factory, it is washed and mechanically sliced into thin V-shaped strips, known as cossettes, which offer the maximum surface area for sugar extraction. The cossettes are then passed to a diffuser to extract the sugar content into a water solution in a process known as leaching. 
Delicate handling
Pumping sugar beet cossettes requires delicate handling to extract the maximum amount of sugar, without damaging the crop. The low shear, gentle handling properties of a Hidrostal pump ensure that no damage occurs throughout the process.  All Hidrostal pumps contain the Hidrostal screw centrifugal impeller, a special design whereby the single spiral vane impeller is axially extended into the suction of the pump which creates a large free passage for solids, but at the same time maintains the optimum hydraulic design leading to high efficiencies, low shear pumping and low velocity at the pump inlet.
Versatile and efficient
Hidrostal supplied four of their versatile, purpose built bearing frame pumps to British Sugar for the Wissington site. The pumps have a 300 mm suction and discharge combined with 150 mm of free passage and are able to handle 450 l/s at Best Efficiency Point to a pumped head of 22 m. Regulable liners allow the impeller and liner clearance to be adjusted to maintain the pump's efficiency and performance. The pumps combine the benefits of extended periods between maintenance, improved reliability and a compact, cost-effective construction and will contribute effectively to the 400,000 tonnes of quality sugar produced every year at the Wissington factory.
The very first Hidrostal pump was developed in the 1960s to transfer fresh fish from a trawler without causing damage to the stocks. Since then, Hidrostal pumps have been used to pump many different types of produce and other pumped medium.
This article was written and supplied by Lucy Ogden, marketing manager at Hidrostal Ltd.