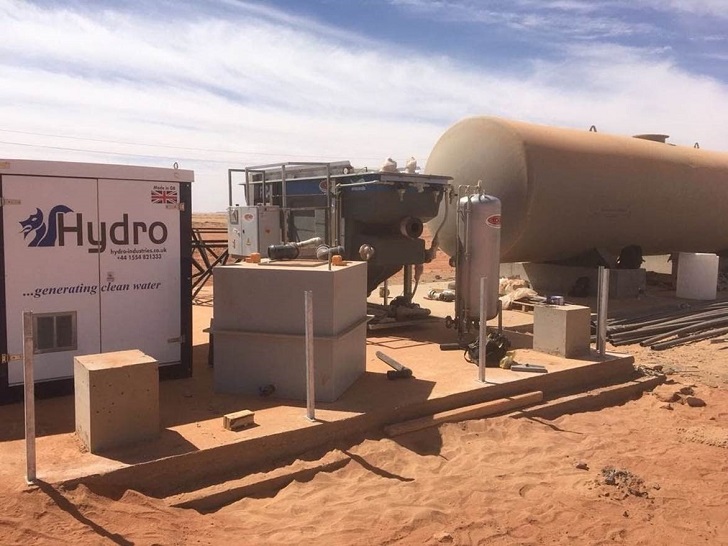 Security printing firm De La Rue partnered with water technology start-up Hydro Industries Ltd, to help it meet environmental goals.
De La Rue's Gateshead plant in the north east of the UK prints foreign passports and around 50 million banknotes a week, but the process also produces around 75 m3 of salty, inky wastewater a day. In order to tackle this, the engineering team approached Hydro Industries Ltd, a water technology start-up based in Llangennech, Wales, to see if they could help find a way to minimize the chemicals needed to clean the effluent and recover as much purified water as possible. 
Reverse osmosis unit Following a successful week-long trial, Hydro Industries designed a custom-made solution for the Gateshead plant and signed a £500,000 contract with De La Rue to support them in reducing wastewater. This will be done by installing a reverse osmosis unit, which recycles the waste and splits it from the clean water.
Half of the clean water will be put back into the effluent water treatment plant which dilutes the chemicals needed for the process making it less damaging to the environment and reducing costs, the other half will go back to Northumbrian Water for wider consumption
The new technology will be installed in May 2019 and once fully operational staff at the plant will be trained to operate and maintain it.  If the new project is successful there is potential for it to be rolled out at De La Rue's site in Sri Lanka.
Sustainable solutions James Moffa, De La Rue's Technical Projects Engineer in Gateshead, said: "De La Rue takes its commitment to provide long-term sustainable solutions for the business very seriously and we are thrilled to find a technical solution to a significant challenge that allows us to prove our commitment to our customers and communities alike.  We look forward to a long and fruitful partnership with Hydro".
Hydro Industries Ltd, has global patents for its pioneering use of electro-coagulation to treat industrial waste whilst recovering water and precious minerals.  Major corporations like Tata, Ford, Harsco, and Aramco are among its most recent clients and it is currently providing sophisticated solutions to industrial waste and clean water challenges in the United States, India, Africa, middle-east and Europe.
Wayne Preece, CEO of Hydro, said: "Hydro is proud to provide its unique technology to allow a world class company to prove its commitment to the planet as well as its customers.  By cleaning the waste water and recovering valuable components we will show again that commercial success and responsible corporate citizenship go hand in hand".