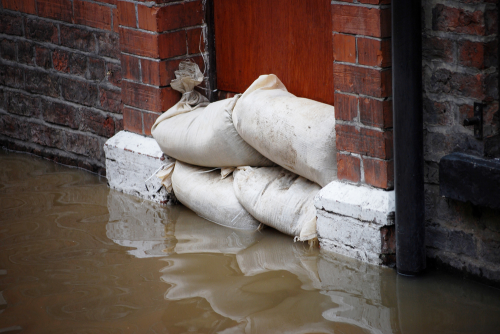 Winter is when the risk of flooding is at its highest. If you live in an area that's susceptible to floods, you'll already know the risks. But even if you're not in a high-risk area, there's still a chance that heavy rainfall could lead to raised ground-water levels or water flowing into cellars. Dealing with a flooded house or basement can be a major headache. One of the best ways to tackle the problem is by using submersible pumps to clear flood water quickly away before it causes major damage to the property.
How to use a Submersible Pump  
Submersible pumps are designed, as their name suggests, so that they work underwater and are sealed to prevent the water damaging their components. The most effective way to use submersible pumps in a cellar or basement area is to have the pump in a pit or sump below the normal floor level. If there's no cellar, this can also be beneath the suspended floor at ground level. What will then happen is that when the water reaches a set level, the pump will kick in automatically and safely move the water to a drain before damage can occur. If a basement is subject to regular slow water ingress, a submersible pump can be used to protect it all year round and help to control levels of humidity. This in turn prevents damp and helps stop mould and mildew from forming and causing damage to décor and furnishings.
What type of pump do I need?
Submersible pumps are available in both manual and automatic types and in various capacities. The capacity you need will depend on the amount of water you have to move and the height it needs to be lifted to get to a drain. Bigger doesn't necessarily mean better, so consult an expert if you're unsure of your needs. Automatic types will have a float switch that triggers the pump's operation when the water reaches a certain level. Portable pumps are available too; these can be used in emergencies to remove water from flooded areas. Portable submersibles are also suited to tasks such as emptying swimming pools or water tanks. Ensure you don't suffer from flood damage this winter.