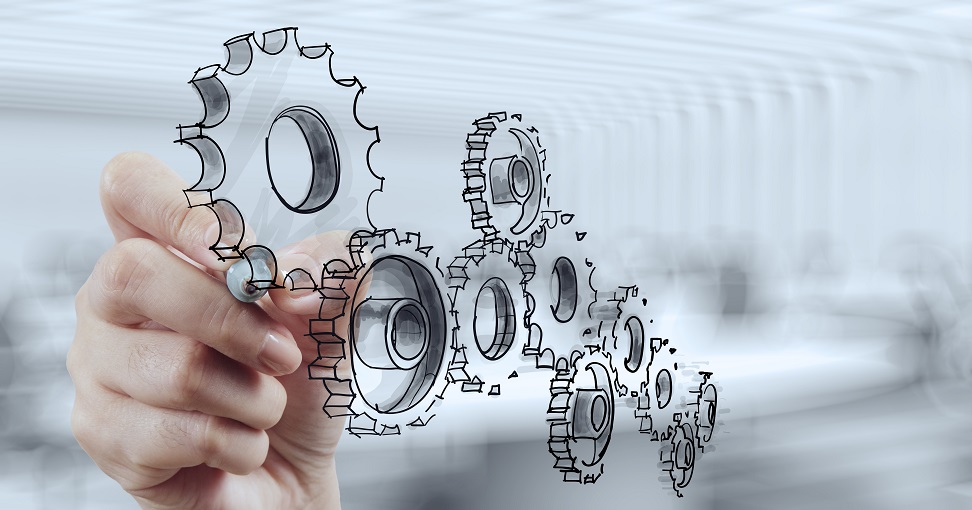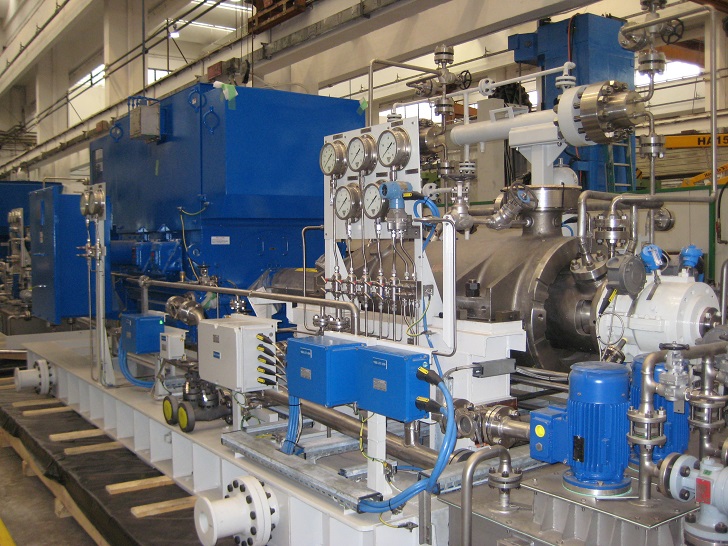 The desire to reduce management costs and increase system reliability has led to companies seeking more flexible remote monitoring solutions. Termomeccanica Pompe's Cyclops® allows companies to constantly check the state of their machines, even in remote locations after installation on-site.
Termomeccanica Pompe (TMP) has been paying special attention to the service portfolio it offers to the end users of its products for quite a long time. Within such portfolio, TMP proposes solutions for the management of its pumps, which range from preventive maintenance programs to predictive maintenance integrated systems. 
Over the last fifteen years, communications systems have undergone a great revolution, evolving from simple telephone-based systems to real computing centers interacting with one another through increasingly powerful data networks.
During the same period, the operators / end-users of the industrial plants in which TMP's products are installed have been giving a growing importance to the improvement of the maintenance process, with the clear objective to reduce management costs and increase systems reliability. As a result, pumping units, which account for a significant part of a plant's maintenance costs, have been receiving particular attention.
Search for improvements Until recently, the maintenance of industrial pumps was carried out solely on a calendar basis, i.e. at pre-established intervals of operation, without taking into consideration the real state of the machines. As this type of 'preventive maintenance' lacks flexibility and entails high-costs, the market, in search for improvements in terms of plant management costs and systems reliability in this period of economic crisis, has pushed for a new, more efficient type of maintenance.
This market trend has driven manufacturers to develop innovative systems based on a new "predictive maintenance" philosophy, i.e. systems consenting to analyze the real operating conditions of machines, thus making it possible to plan how and when to intervene only on the components that actually show problems. 
Predictive maintenance analysis is usually performed through the periodic use of portable instruments. This way, however, only the states in which a machine is when controlled can be evaluated while neither the parameters' complete behavior over time nor the real correlation between the parameters measured and those that have not can be assessed.
Fully integrated Thanks to its century-old experience as an Original Equipment Manufacturer of rotating machines, Termomeccanica Pompe has been able to take a step further and develop a fully integrated predictive maintenance solution.
In fact, thanks to the installation on board its pumps of the patented Cyclops® system, the company offers its customers the possibility to monitor all key parameters of a machine in remote in a continuous manner and, therefore, to benefit from an expert analysis correctly correlating cause and effect.
Termomeccanica Pompe has recently updated its Cyclops® system in light of the latest technological innovations. Today, the system is based on an on-site National Instrument rack, directly connected to the instrumentation, in particular to dedicated vibration sensors and other existing instruments.
This rack alone, consisting of a mother system with modules that can be expanded according to the type of signals (4-20 mA, 10 V, etc.) and the complexity of the system to be monitored, is able to store data for several months of operation, even for complex machines. 
Safe data collection Furthermore, the rack is connected to TMP's central server where, in absolute safety, all the data collected from the various installations in the world converge. It is important to note that the communication system used by Cyclops® is totally independent from the plants' protocols and uses a dedicated Internet connection, consisting of a firewall and routers connected to a satellite dish or UMTS antenna depending on the installations (independent connection with IPsec security protocol).
The architecture of Termomeccanica Cyclops® system allows the recording of a pump's parameters 24 hours a day, 365 days a year in an autonomous and safe manner, including process parameters (which are not usually included in the maintenance analysis proposed by players of the sector), and to send them to the company's headquarters, thus providing customers a complete support for the implementation of an effective predictive maintenance plan, with all its related benefits.
The Cyclops® system has already been installed successfully on the machines operating in Termomeccanica's main customers plants and, in the future, the company foresees to systematically install the system on all the machines it manufactures.