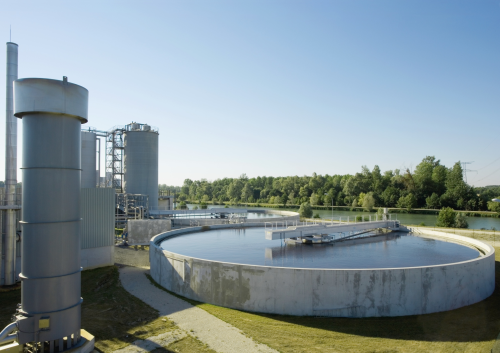 Osberstown WWTP is the largest plant in Co. Kildare, Ireland and has a current capacity of 80,000 population equivalents (PE). The plant handles a normal dry weather flow of 20,000 m3/day with a peak storm flow of up to 2,083 m3/h and it features numerous pumps on site, including approximately 25 progressing cavity pumps.
The cost of parts for some of these pumps was increasing each year and the delivery time was usually a lengthy six-eight weeks. The plant wanted to find an alternative solution that would improve efficiency and reduce rising pump maintenance and whole life costs.
Plant manager at the treatment works, Fergal Cronin, explained: "As well as becoming more and more expensive, we found that some branded pump parts took a long time to be delivered. As such, we decided to trial another company's spare parts range. We were instantly impressed with the Mono Universal Parts range, which we sourced through Mono's local distributor AxFlow Ireland. The parts are competitively priced, of excellent quality and the distributor offers next day delivery and will even open on a Saturday if we get stuck. We are happy with the service and parts supplied by AxFlow Ireland."
Installation in South Wales
At a wastewater treatment works in South Wales, a high performance stator and rotor from Mono's Universal Parts range has outperformed OEM equivalents during rigorous testing by Kelda Water Services.
Martyn Dillon, catchment manager for Kelda Water, the operation and maintenance partner for Welsh Water, commented: "We installed the Mono Universal Parts to provide a direct comparison against our current supplier's parts. The duties were identical and the numbers of hours run were all logged and checked on a real time basis.
"Over and above the performance of the OEM parts, which have now been replaced, the Mono parts were still going strong after an extra 500 hours, with no drop off in performance. As well as performing better, Mono's pricing is in the region of 30% less expensive than the OEM part," said Dillon. "We are very happy with the results of the stator and rotor from Mono's Universal Parts range and we soon hope to be holding consignment stock of these parts."
Mono's Universal Parts range includes rotors, stators, coupling rods, shafts, pins/bushes, seals and drive train assemblies. Mono's product range includes heavy and light duty industrial transfer pumps, widethroat pumps, hygienic pumps, dosing pumps, solar pumps, as well as munchers and screens. Fully assembled rotating units are also available as part of the range, which helps to reduce operational expenditure by minimising assembly and installation time, as well as delivering cost savings, because the complete unit is purchased rather than individual components.