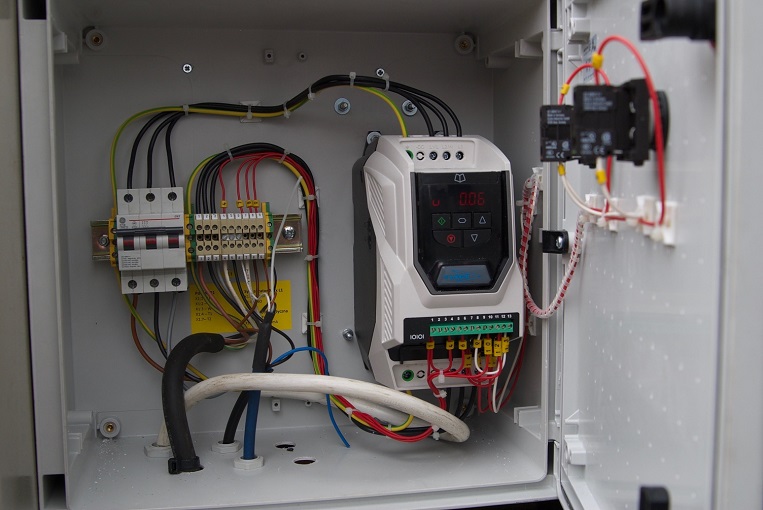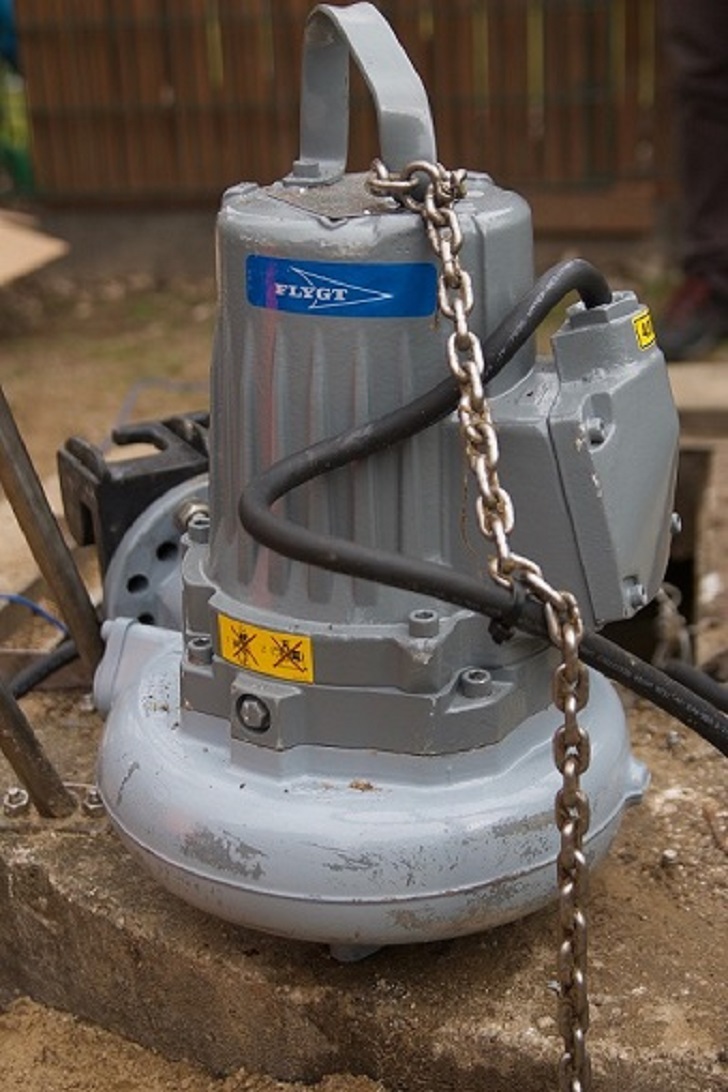 A Polish pumping station was affected by chronic clogging problems and was incurring major maintenance costs. Xylem's Smart Run controller let the pump take care of itself, freeing debris, unclogging blockages and setting the optimal speed for energy efficiency and cost savings.
Grodzisk Mazowiecki is a town in central Poland, located southwest of Warsaw, with 30,000 inhabitants. Grodzisk Maz waterworks' Czarny Las pumping station, located in a family housing estate, was frequently affected with chronic clogging problems. 
Originally equipped with a pump fitted with a Super vortex impeller and a 2.2 kW motor, the pumping station required major operational maintenance, as the pump would clog 2-3 times a week due to the large amount of fibrous material in the wastewater. The pump needed to be cleaned at least once a week, resulting in significant annual maintenance costs.
Grodzisk Maz Waterworks' was in need of solution that would drastically reduce maintenance and operational costs, cutting downtime to the lowest possible level while cutting downtime to the lowest possible level to guarantee the wastewater pumping system's functionality and efficiency.
Maximising efficiency  Xylem proposed its Flygt N-adaptive technology, installing a Flygt NP3102.185.MT/462 with SmartRun™ controller, replacing the existing pump. Flygt SmartRun is designed to always search for a duty point which minimizes the friction losses and maximizes the efficiency of the pump, combining the simplicity of conventional on/off control with the advanced functionality of a variable frequency drive (VFD).
The selection was based on the specific customer need for a clog free operation; a pump that could free debris and unclog blockages as needed, while setting the optimal speed for energy efficiency. 
The pump-control unit was installed in April 2017 for a three months probationary period. Recorded pump station performance data proved that the SmartRun ™ controller automatically unblocked the pump several times.
No call outs During the three months testing period, the pumping station operated exclusively with the Flygt pump and no call outs nor maintenance work was required. 
Xylem also recognised that the conventional variable frequency drive was causing low flow velocity in the pipes which resulted in sedimentation of solids within the pipes. Flygt SmartRun's, pipe cleaning cycle flushes the pipe system, minimizing sedimentation. 
With no need for special competence to set operational parameters, minimal effort was required for the start-up. Pre-programmed features for pump, sump and pipe cleaning also helped to reduce the overall maintenance costs.
Macieciej Żółciński, maintenance and sewage networks manager, Grodzisk Maz. Waterworks, explained: "After several trials, we found that Xylem Flygt SmartRun™ was the most reliable pump-station controller unit to provide clog-free working stations."
"SmartRun takes care of pump cleaning, pipe cleaning and sump cleaning, water hammer reduction by intelligent and soft starts and stops, bringing a new level of reliability and efficiency. The integrated intelligence and variable speed control mean it is the perfect match for Flygt N-pumps, a combination that drastically reduces our operational downtime. We anticipate energy savings of 50%."
Optimal speed setting Jaroslaw Spytek, business development manager Municipal Segment in at Xylem, commented: "This pump-control unit lets your pump take care of itself, freeing debris and unclogging blockages when needed, setting the optimal speed for energy efficiency and cost savings, as well as communicating with external monitoring equipment for peace of mind.
Unplanned downtime costs money. With SmartRun installed, abnormal blockages trigger a cleaning cycle by the N-impeller which rotates to release the debris."