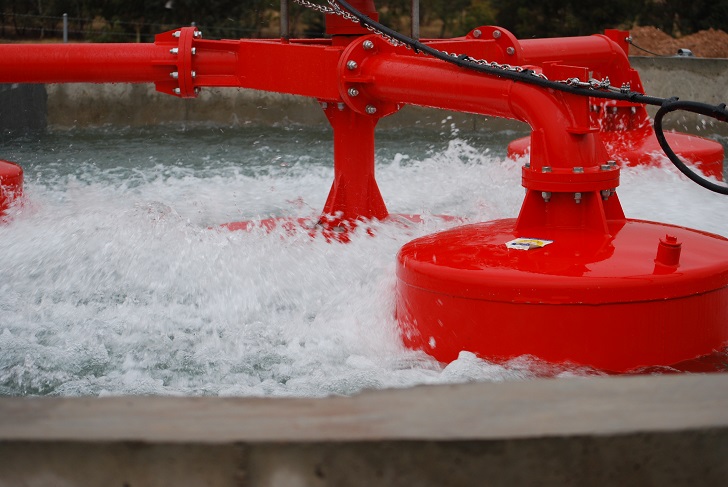 In partnership with S.C.M Tecnologie, which has 40 years of experience in the water treatment market, Hidrostal is offering aeration and mixing systems for wastewater treatment plants.
Hidrostal can supply mixing solution from multi speed mixers using multipole motors, propellers with self-cleaning profiles and two or three blades; to slow speed mixers for mixing sewage with high contents of solids and sand whilst keeping solids in suspension.
Flexible system
Radial submersible aerators are a flexible and versatile aeration system for use in industrial and municipal water treatment, and wherever the mixing process requires air introduction.  The solid structure has been designed so that the aerators can be easily installed, and removed for maintenance, without the need to empty the tank or stop the plant.
Floating aerators are intended for use in wastewater treatment plants for biological treatment of wastes.  Hidrostal has both high speed and low speed versions available.  High speed aerators are designed for variable level tanks, water storage basins, lagoons and general mixing tanks.  Low speed versions are suitable for providing large quantities of oxygen.