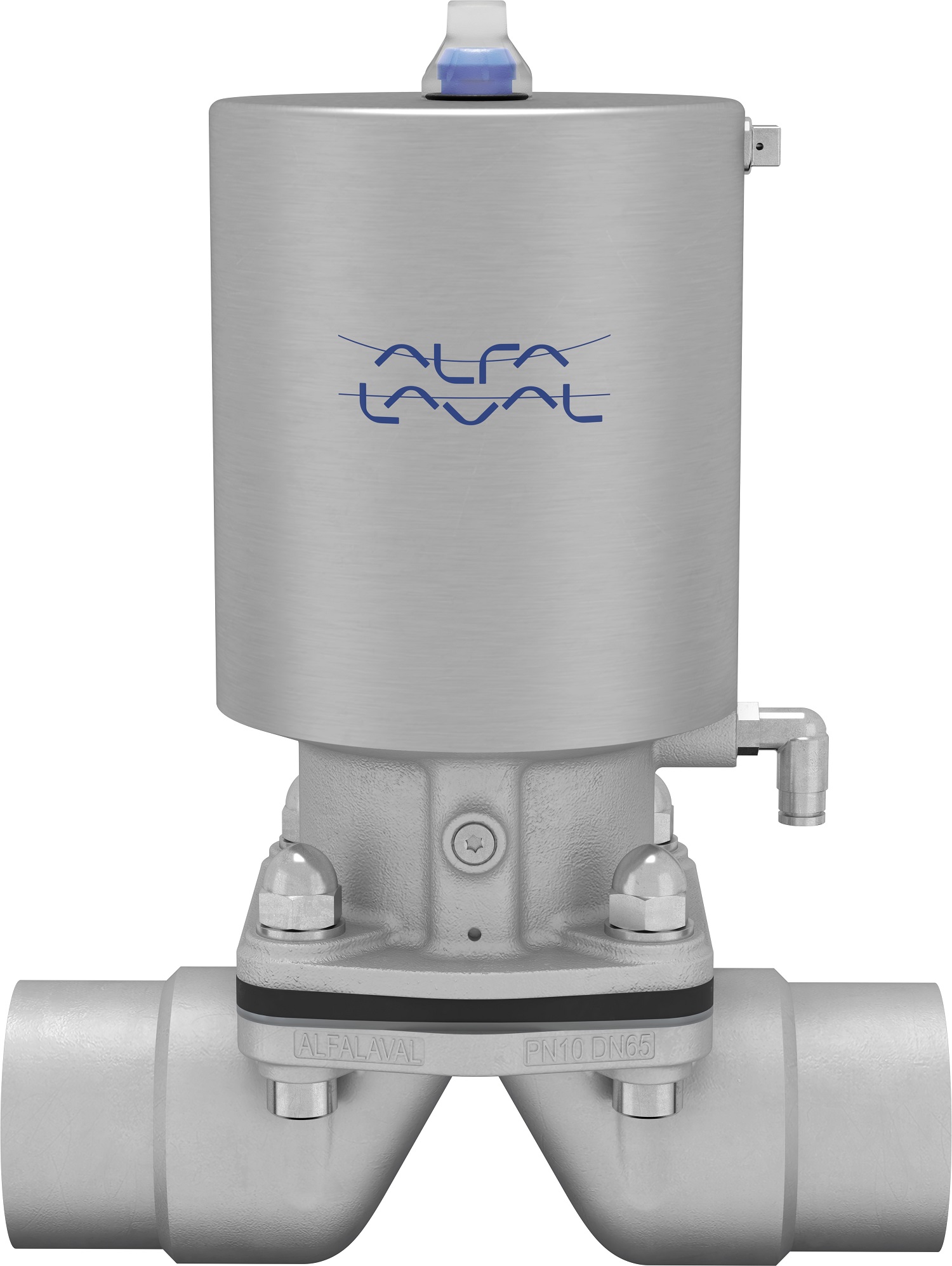 Alfa Laval's new extended range of Unique DV-ST UltraPure diaphragm valves is designed for high performance aseptic processing, is ATEX-compliant and has slimmer stainless-steel actuators and lightweight cast valve bodies.
The company says the new stainless-steel actuators are versatile, space-saving and operate at a wide range of pressures. They are 42% lighter, 25% more compact, and 17% shorter in height than most actuators, yet offer high levels of performance and energy efficiency. The new standard DV-ST actuator range shrinks the footprint of aseptic processes and boosts productivity.
Options include a stroke limiter, economical valve position indication, and comprehensive automated valve sensing and control. For special application requirements, there is the DV-ST high-pressure actuator.
Smaller seat sizes on the company's lightweight, ASME BPE-compliant Cast OP valve bodies optimise flow to ensure the same high levels of performance. They offer higher process efficiency, a smaller footprint, safe and easy low-cost maintenance, reduced energy consumption and faster sterilisation in place.