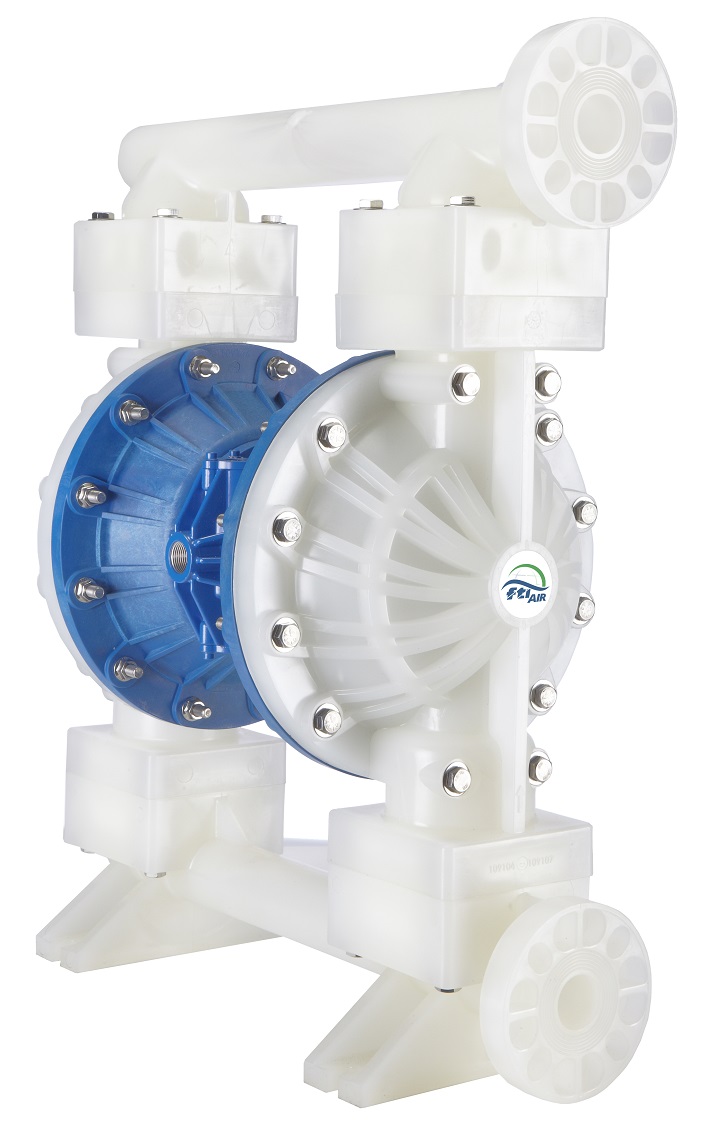 The Finish Thompson FTI AIR range of air-operated double diaphragm pumps (AODD) has been expanded following the introduction of new models in materials which are FDA compliant. 
Available from Michael Smith Engineers these new pump options are made from polypropylene and 316 stainless steel so they are suitable for food, beverage, pharmaceutical and cosmetic fluids handling applications. 
The polypropylene option has FDA compliant unfilled polypropylene wetted components and a choice of polypropylene or powder coated aluminium for the non-wetted parts. It has stainless steel fasteners and is available with threaded or ANSl/DIN/ISO flanged connections which vary depending on pump size.
FDA compliant
The FDA compliant metallic option features 316L stainless steel wetted components and a smooth satin finish to RA 200µ-in/5.1µm with tri-clamp connections and stainless steel hardware. The non-wetted parts are available in either powder coated aluminium or polypropylene. An ATEX certified option is also available on request.
Both models benefit from an integral, stall-free air valve eliminates the need for a separate pilot valve, or mechanically operated pilot valve. The components for this include; a low friction slide valve on a ceramic plate, a moulded Buna gasket which ensures total sealing and eliminates flat gasket tearing.