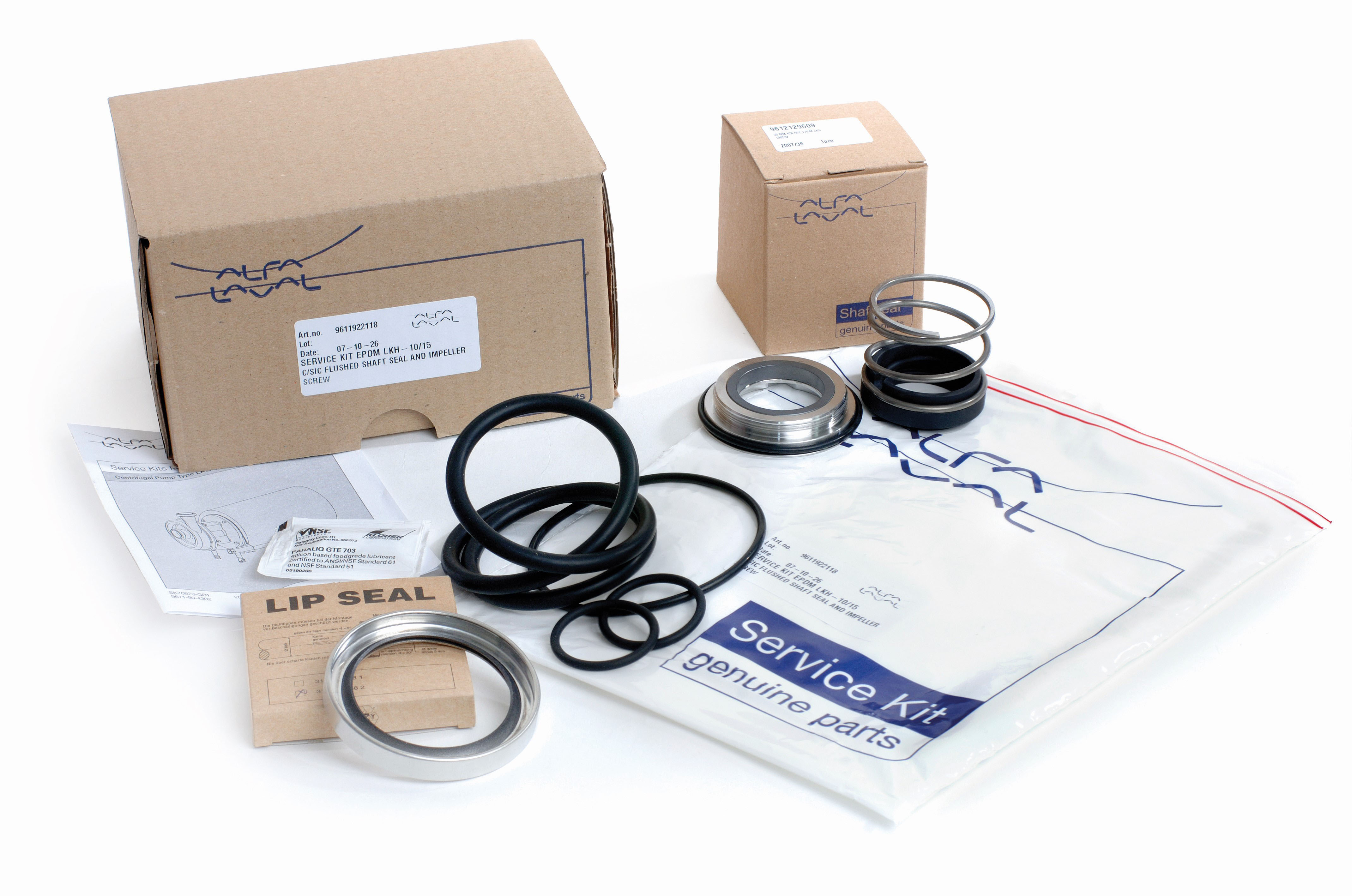 Alfa Laval has announced that it has hygienic fluid handling service kits available which contain all the necessary spare parts to tackle breakdowns, repairs and scheduled preventive maintenance. The company says the service kits optimise service performance, and ensure a rapid response to requests for spare parts. Some of the advantages of Alfa Laval service kits over single spare parts include their cost-effectiveness and convenience as customers only need to order one service kit rather than many individual items.
Having everything in one kit also reduces shelf space and stock complexity as each service kit has a single part number, eliminating the need to carry and administrate a large spare parts' inventory. The service kits also come complete with a manual containing all relevant QR code links.
The Alfa Laval service kits contain relevant wear parts, such as shaft seals and elastomers, and are packaged and shipped together for delivery with full instructions and links to practical service maintenance videos.
The company said that alongside the company's global network of skilled service partners, its service kit concept gives customers improved production uptime.