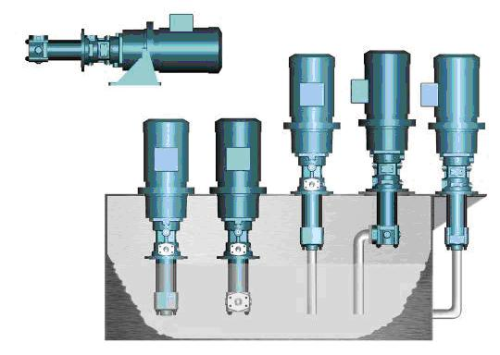 The Global Service centers for the Emtec series pumps are located at Allweiler headquarters in Radolfzell in southern Germany; at Colfax in Monroe, North Carolina and in Wuxi, China.
Emtec Global Service provides pump users with immediate help and support, usually within 24 hours, but not longer than 48 hours. The service is available worldwide, regardless of where the tool machine is located. Trained and experienced experts in each region respond quickly, provide rapid emergency services, and send ready-to-use replacement pumps within short reaction times.
Edwin Braun
Allweiler AG
Allweilerstr. 1
78315 Radolfzell/Germany
Tel.: +49 (0)7732 86-343
Fax: +49 (0)7732 86-854
E-Mail: e.braun@allweiler.de
Internet: www.allweiler.de
Editorial contact
Dr. Kurt Christian Tennstädt
TennCom AG
Hohentwielstr. 4a
78315 Radolfzell/Gemany
Tel.: +49 (0)7732 – 95 39 30
Fax: +49 (0)7732 – 95 39 39
E-Mail:      info@tenncom.de
Would you like to receive future press releases via e-mail? Just send an e-mail to info@tenncom.de.
Dr. Michael Matros, Chairman of Allweiler and Colfax Senior Vice President said: "Emtec pumps and our specialized Global Service help our customers maximize the availability of their machines and simultaneously minimize the total cost of ownership. Twenty-four-hour operation of tool machines is now possible without the operator needing to maintain stocks of spare parts at great expense."
The range of services covers everything from support during installation and start-up to on-site diagnostics and optimization of existing installations. Allweiler is able to provide trial and replacement pumps. If requested, Allweiler will also analyze components or perform repairs in the specially equipped service and support centers.
Allweiler service and support centers offer training for maintenance and service technicians, customized service and maintenance contracts, and centralized storage of pumps and spare parts for individual customers.
Emtec high-pressure pumps from Allweiler are used primarily in tool machines to move emulsions, cutting materials, and cooling lubricants (maximum pressure 130 bar) while maintaining high efficiency, low pulsations, and low noise. They are ideally suited for use with tool machines that have internally cooled tools and for high-performance grinding. A single version permits installation both in and on a container as well as dry installation in vertical and horizontal positions.