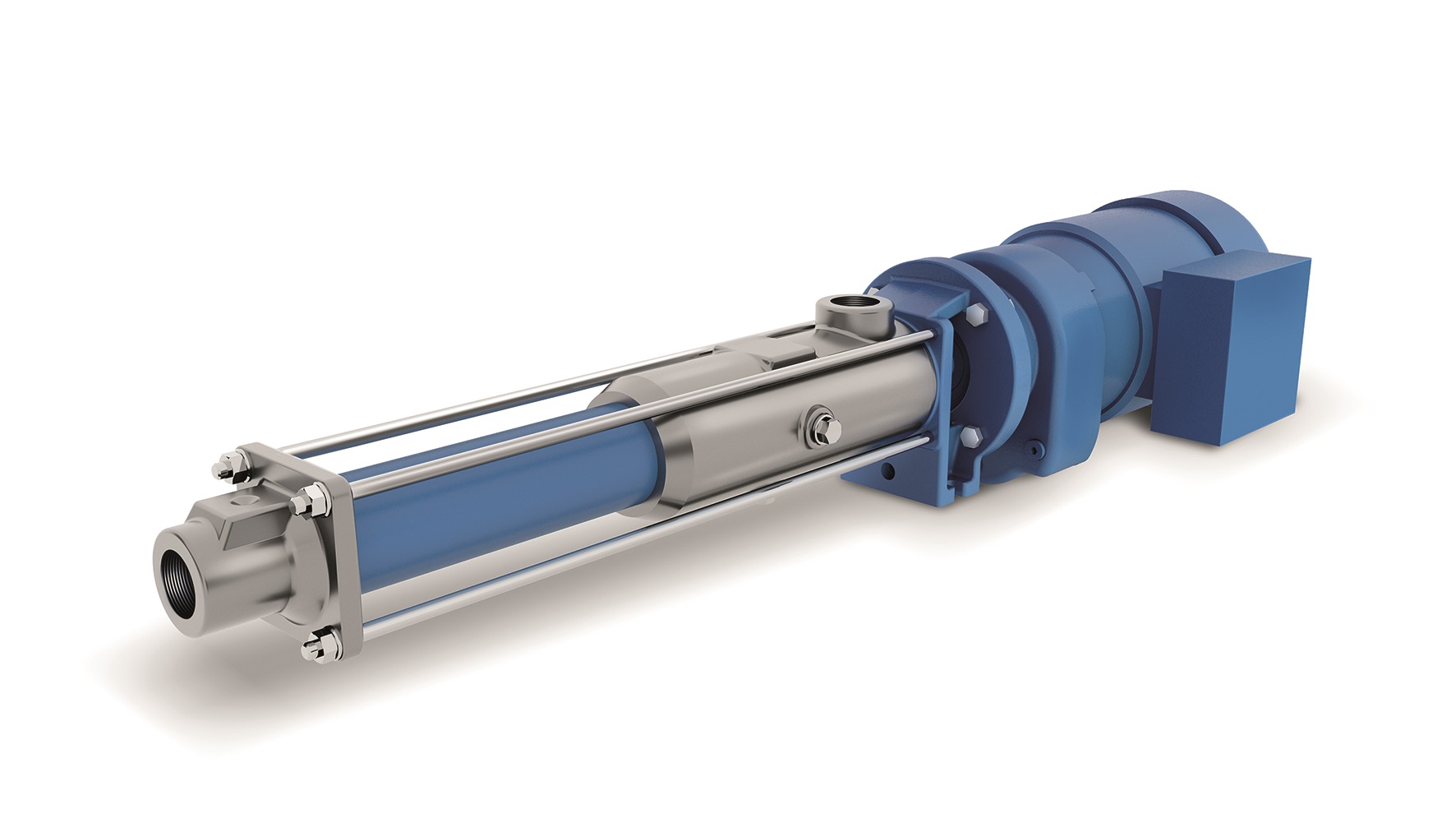 Allweiler's next-generation AEB-DE progressing cavity pump series consists of four pump sizes that share one installation footprint and are capable of bi-directional flow.
The series combines features from two Allweiler dosing pump ranges and has newly optimised rotor and stator geometries for accurate dosing of high viscosity and particulate-filled fluids in one series.
The space-saving modular setup of the Allweiler AEB-DE dosing pump series allows for standardisation whatever the required flow rate or fluid characteristics. Skid builders can fit the installation space for the specified pump according to the operating data provided. This flexibility facilitates future variations in required flow rates with simple changeouts of conveying elements. 
The AEB-DE series also has a new suction casing design with three additional closed drillings that can be used for different functions. Users can fill the pump, drain it or install additional auxiliaries if needed.  The new casing design also ensures permanent flushing and cooling of the seal as it is located in the flow of liquid. As a result, the pump can also be installed vertically without any risk of seal failure.