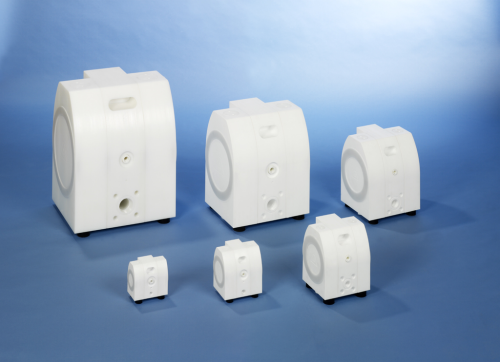 1935/2004/EC is the common name for European Commission Regulation No. 1935/2004, which is the European safety standard for materials that come into contact with food during the production process. With this certification, Almatec AODD pumps are now available for use in a wide variety of sanitary and hygienic applications that involve food contact.
"Almatec is very proud to receive this important certification confirming the safe use of our leading AODD pumps in European food-processing applications," said Peter Schueten, Almatec product manager.
All Almatec AODD pumps that meet 1935/2004/EC compliance will now be designated by an "H" as part of the pump code. The code "H" is available for all pump models with PTFE-internal parts, including on Almatec E-Series, Chemicor, BIOCOR and CXM Series pumps.
In addition to their reliability and safety, Almatec says its AODD pumps incorporate a variety of design features and benefits that allow them to enhance the production of food products, including the ability to efficiently pump a wide range of viscosities, solids and shear-sensitive products. These pumps also feature a unique seal-less design without mechanical seals, and are self-priming and dry-run capable.
Almatec pumps are available in multiple material and construction options to include certifications for hygienic design and cleanability from EHEDG (BIOCOR Series), as well as material compliance as stipulated by the FDA.