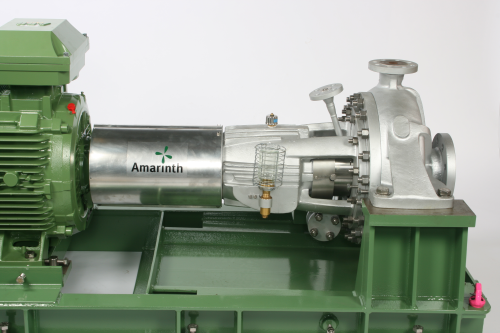 The eight API 610 OH2 recycling pumps will undertake critical and highly corrosive duties in the crude oil desalting system that Fjords Processing is installing.
The alloy 625 pumps with bespoke Plan 53B seal support systems are required on an aggressive 24 week delivery schedule which ran over the summer holiday period when the foundries were shut down for two weeks.
This latest order follows a similar sized API 610 OH2 pump order that Amarinth previously secured for a gas dehydration and glycol regeneration package for the Abu Dhabi National Company for Onshore Oil Operation's (ADCO) Al Dabb'iya Facilities Development Phase III project.
Oliver Brigginshaw, managing director of Amarinth, said: "We have seen a significant upturn over the past year in clients requiring short lead-times of well under 30 weeks for high specification API 610 pumps. Amarinth has made significant investments in leading-edge technologies and we have further streamlined our business processes, including throughout our supply chain, enabling us to deliver successfully on what is fast becoming the norm for lead-times and we are confident that we can continue to deliver as deadlines will no doubt become even more challenging as the oil and gas industry evolves."