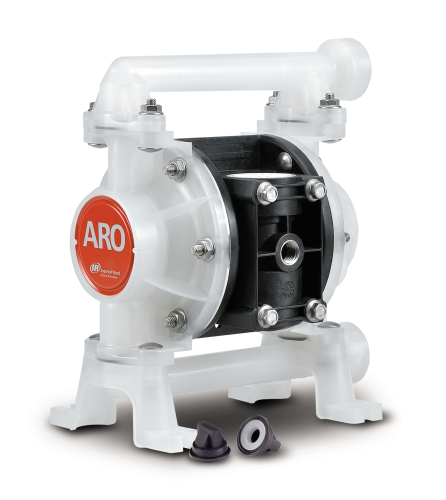 The Flex Check range incorporates a flexible internal check design that permits the passage of fluids with stringy, fibrous semi-solids, making it suitable for applications in OEM and process industries where handling fibre-filled materials can typically clog and stall pumps.
The AODD pump creates a positive seal across the check, which in turn creates suction lift that is 30% higher than pumps outfitted with standard ball-type checks.
The Flex-Check range from Ingersoll Rand's ARO Fluid Technologies is available in nitrile or neoprene for broad choice of fluid compatibility. The AODD pump can deliver up to 8.7 gallons per minute, enough flow for a wide range of low-to-medium demand applications.