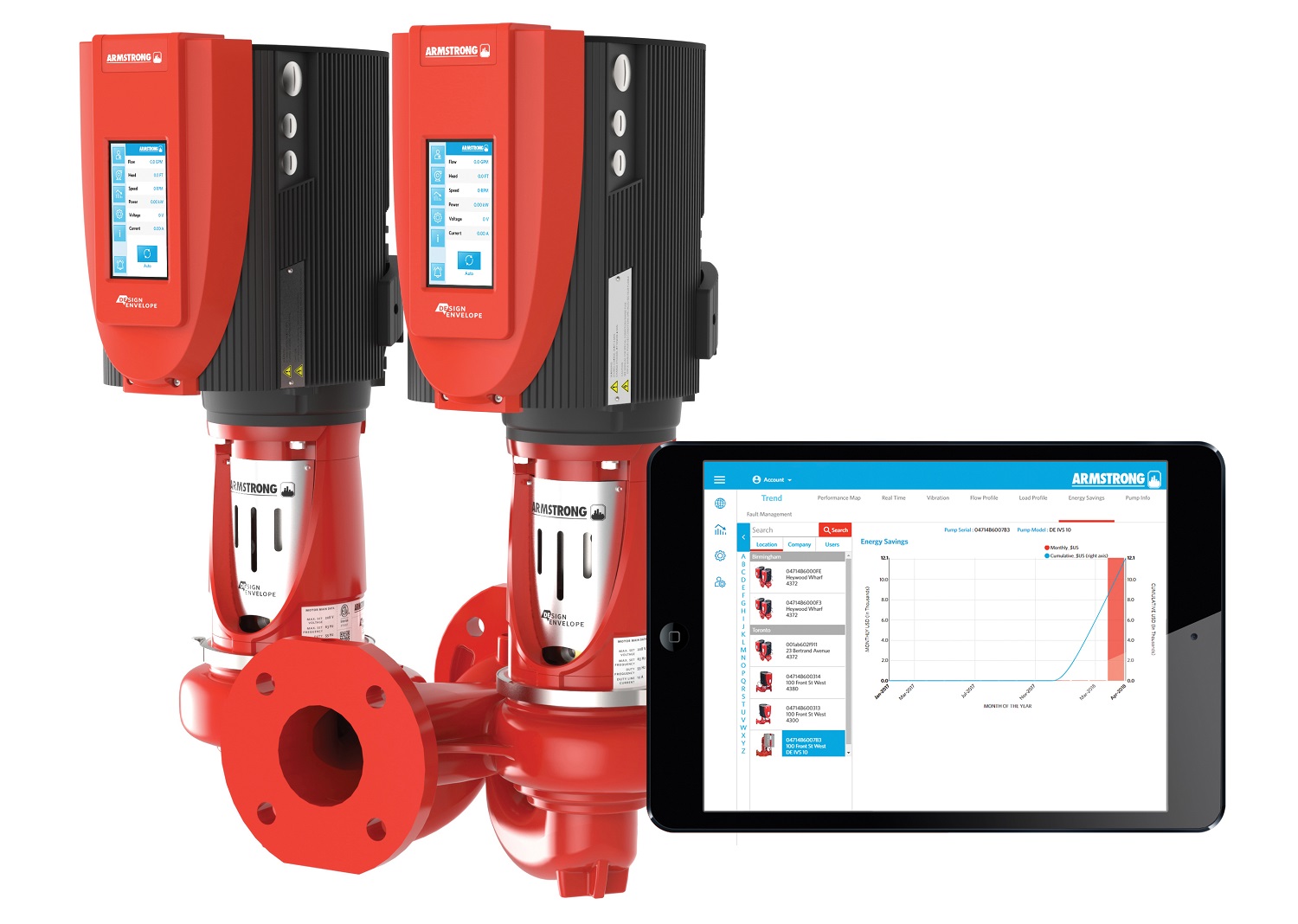 Armstrong Fluid Technology is offering its customers a three-month free trial of the Pump Manager Essential Package which includes up to four vertical in-line pumps, four end suction pumps, or two Tango pumps and is valid on new subscriptions taken out before 30 June 2021.
Powered by IBM Watson analytics, Armstrong's Pump Manager makes use of the embedded intelligence and connectivity available through Armstrong Design Envelope pumps, making active performance management available on all models as standard.
With its continuous optimisation and analysis across multiple parameters on single pumps, or on an aggregated basis for multiple pumps, Pump Manager assists in identifying performance degradation and facilitates a predictive and proactive approach. It will, for example, report issues such as excessive vibration, pump in hand, risk of cavitation or a dead head should they start to occur.
Pump Manager can reduce operating and maintenance costs by providing continuous optimisation of pump performance for maximum energy efficiency. It also increases pump availability and reliability, reducing unexpected failures and providing early problem detection and helps maintain flows in the desired range, reducing temperature swings.