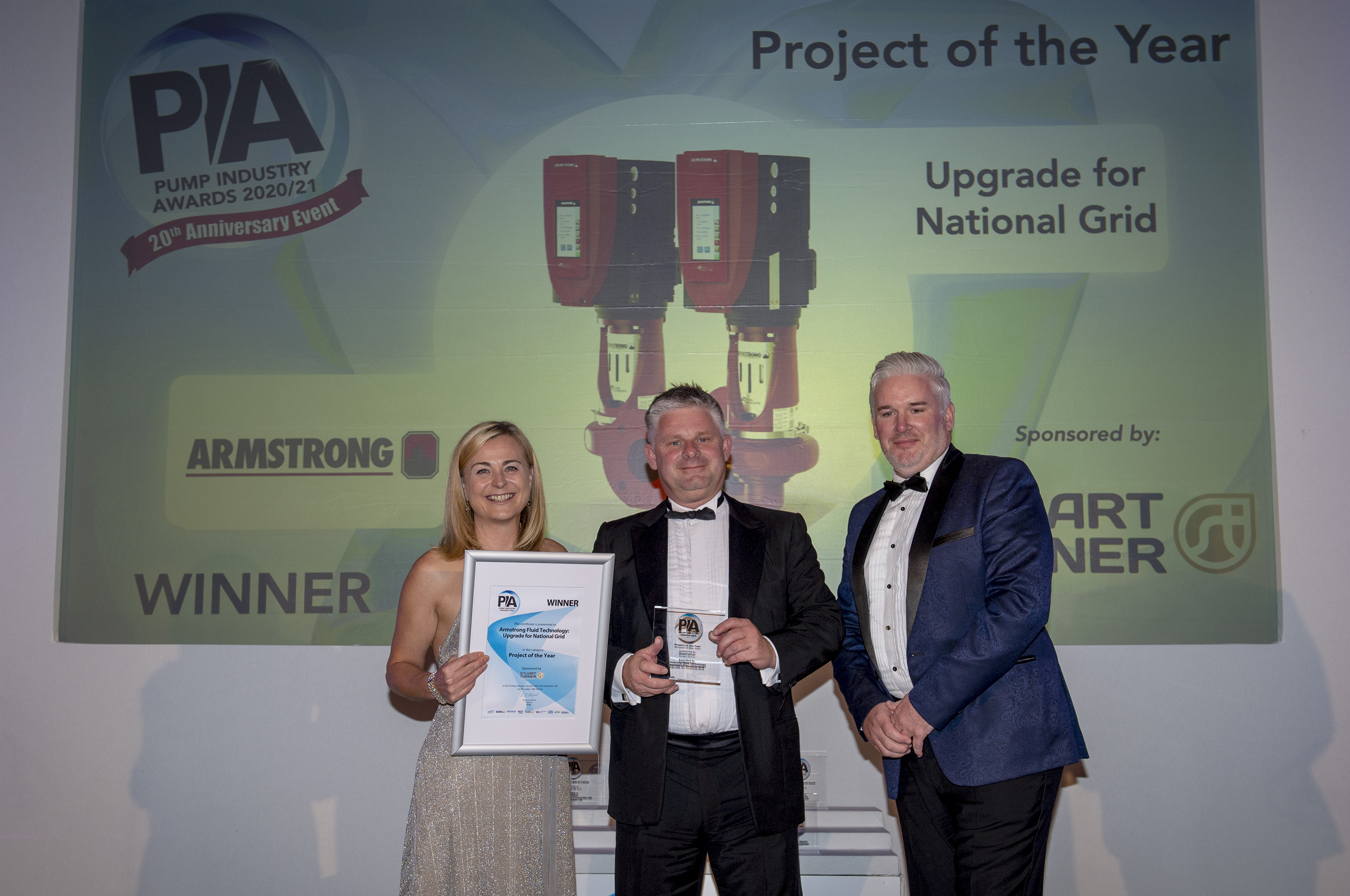 Armstrong Fluid Technology was recently recognised for its work with the UK's National Grid, when it received the Project of the Year award at the Pump Industry Awards 2020/2021.
The Pump Industry Awards recognises companies that have demonstrated excellence in the design and implementation of fluid flow technology. The winning project was an energy upgrade for National Grid's three-story commercial office block in Solihull, England, which aimed to reduce energy costs and improve environmental performance. The pumps Armstrong replaced were Holden and Brooke, legacy models manufactured in 2002, ranging in size from 7.5kW to 37kW. The Armstrong Design Envelope replacements, which are fully integrated pumping modules capable of parallel pumping, delivered a 70% reduction in annual energy usage, saving £22,400 per annum in energy costs, with an annual reduction in carbon emissions of 57,432 kg of CO2.
Other outstanding aspects of the project included fast and efficient installation (over a single weekend to avoid disruption for site occupants), real-time 24/7 remote monitoring for optimisation of performance throughout the life of the equipment, and the recycling of 3.5 tonnes of material from the legacy pumps removed during the upgrade.