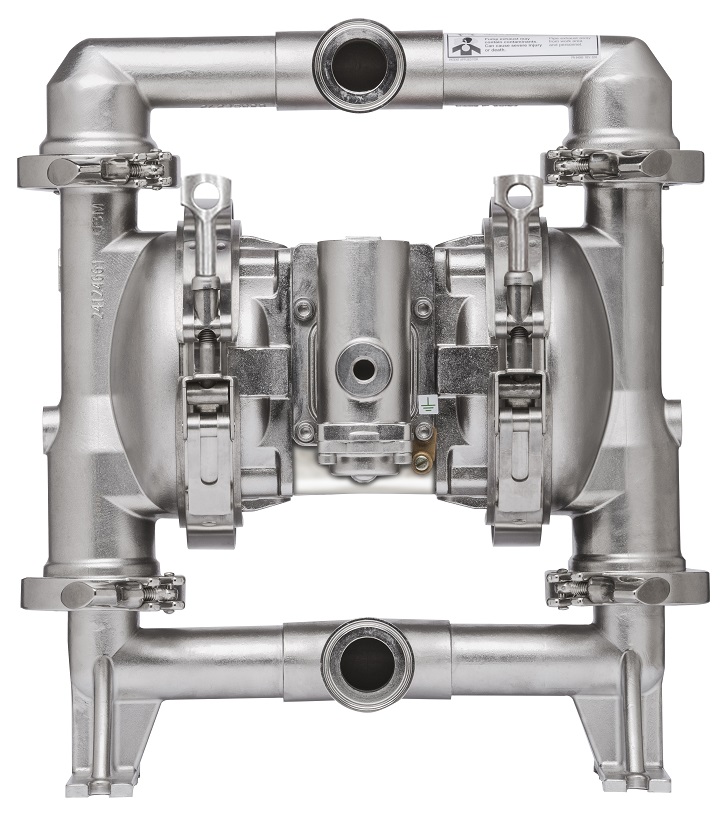 ARO the fluid intelligence experts, announced two key enhancements to its line of FDA-compliant diaphragm pumps.
Designed for food and beverage, pharmaceutical and cosmetics manufacturing applications, the ARO FDA-compliant pump now features a single-piece diaphragm with an over-molded design which allows for easier cleaning and prevents material from building-up in between the diaphragm and washer which is exposed to fluids. All ARO FDA-compliant pumps now come standard with electronic interface capabilities so they are automation ready for increased efficiency.
Electronic interface capability
Along with the useful one-piece diaphragm design, the ARO FDA-compliant pumps now come with an electronic interface capability to support batching, end-of-stroke detection and remote monitoring. The electronic interface is compatible with the ARO Controller and other control devices. This compatibility supports automated batching and accurate control of the pump in a variety of applications, including transferring anything from juices and beer, to more viscous products such as peanut butter (when used with a follower plate). Deploying automated processes also saves manufacturers time by freeing operators from having to stand over the pump, increasing their overall productivity.
Better flow rate
ARO FDA-compliant pumps yield 20 to 30% better flow rates than other pumps on the market. The center body of the pump can be configured with polypropylene or stainless steel. The pump's wetted and non-wetted components are manufactured with electropolished stainless steel to ensure careful transfer, while maintaining the integrity and purity of the material being transferred.
The ARO FDA-compliant pump is available in one-inch and two-inch sizes. The one-inch pump yields a maximum flow rate of 54 gallons per minute (gpm) (204.4 liters per minute) and the two-inch yields a maximum flow rate of 192.7 gpm (729.4 lpm).