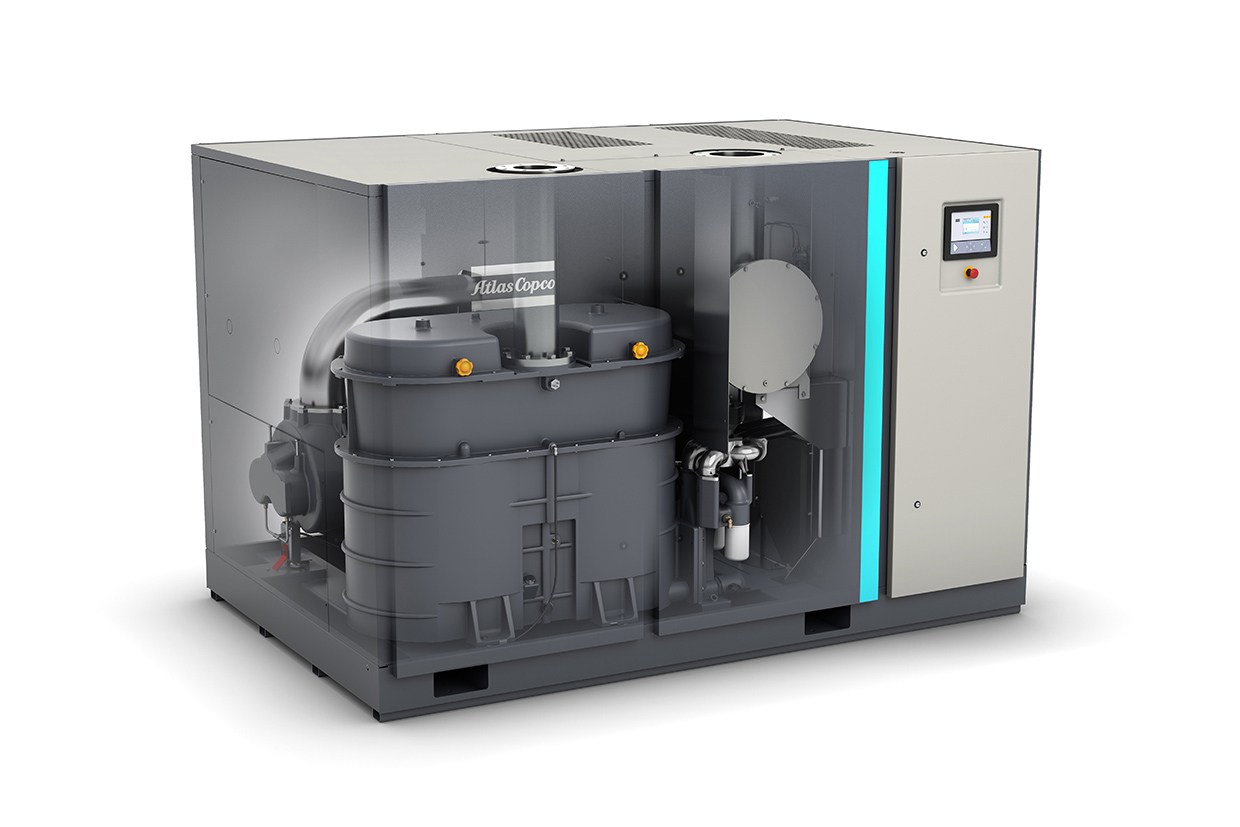 Atlas Copco recently showcased its new variable speed drive vacuum pump series, GHS 3800-5400 VSD+ for glass production applications with a high vacuum requirement, at Glasstec in Düsseldorf.
Vacuum technology plays an important role in the production and processing of glass products. The expansion of Atlas Copco's portfolio with the GHS 3800- 5400 VSD+ vacuum pump series, underlines its commitment to sustainable glass production.
Atlas Copco reports that energy savings of up to 50% can be achieved in glass production compared to conventional rotary vane vacuum pumps and that the energy efficient units deliver higher volume flows per hour and kilowatt power consumption than vacuum pumps with comparable performance.  
Designed for integration into central vacuum systems, the GHS VSD+ series was developed as a durable plug-and-play system in a single housing. The screw element at the heart of the pumps has a lifetime guarantee and the coarse vacuum pumps can be equipped with air or water cooling.The oil retention improves the quality of the exhaust air.
The company's Elektronikon Mk5 control system allows integration into the user's plant management system, while its SMARTlink provides remote monitoring, simplifying maintenance and providing data for service technicians.