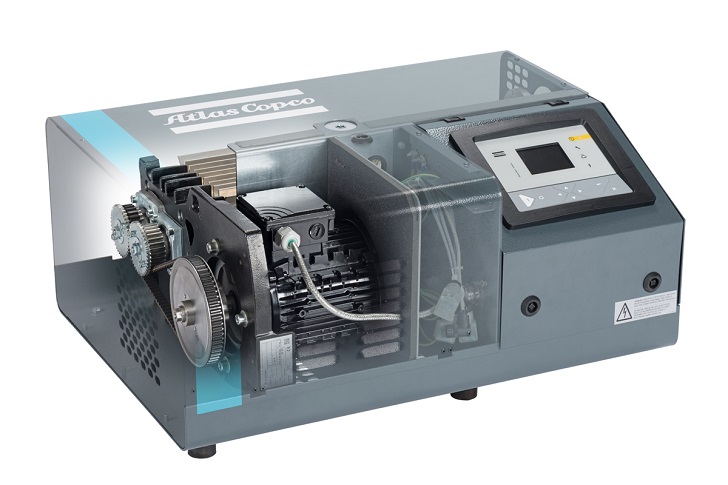 The DHS VSD+ is a clean, zero-contamination range of four dry vacuum pumps that require no water or oil cooling.
Equipped with and controlled by the MKV Elektronikon, the pump features a built-in variable frequency drive soft start, which aims to improve efficiency and extends the lifetime of the motor. The pumps eliminates the need for costly control panels as the user only needs to provide it with power.
The pump integrates with plant-management systems, and users get the latest status updates on runtime, stopped hours, warnings, and fault and shutdown indications. Combined with Atlas Copco's SMARTLINK, the pump also offers remote-monitoring capabilities.
Completely dry The completely dry operation of the range means no oil can migrate into the pump environment, so ensuring a cleaner and safer working environment. This is an advantage in applications such as vacuum drying and cleaning, paper converting, sensitive and regulations-driven electronics manufacturing, and food packaging.
Offering clear environmental benefits at the point of use, the range is housed in a noise-reducing canopy that ensures a noticeably quiet, vibration-free operation with a low pitch sound level.