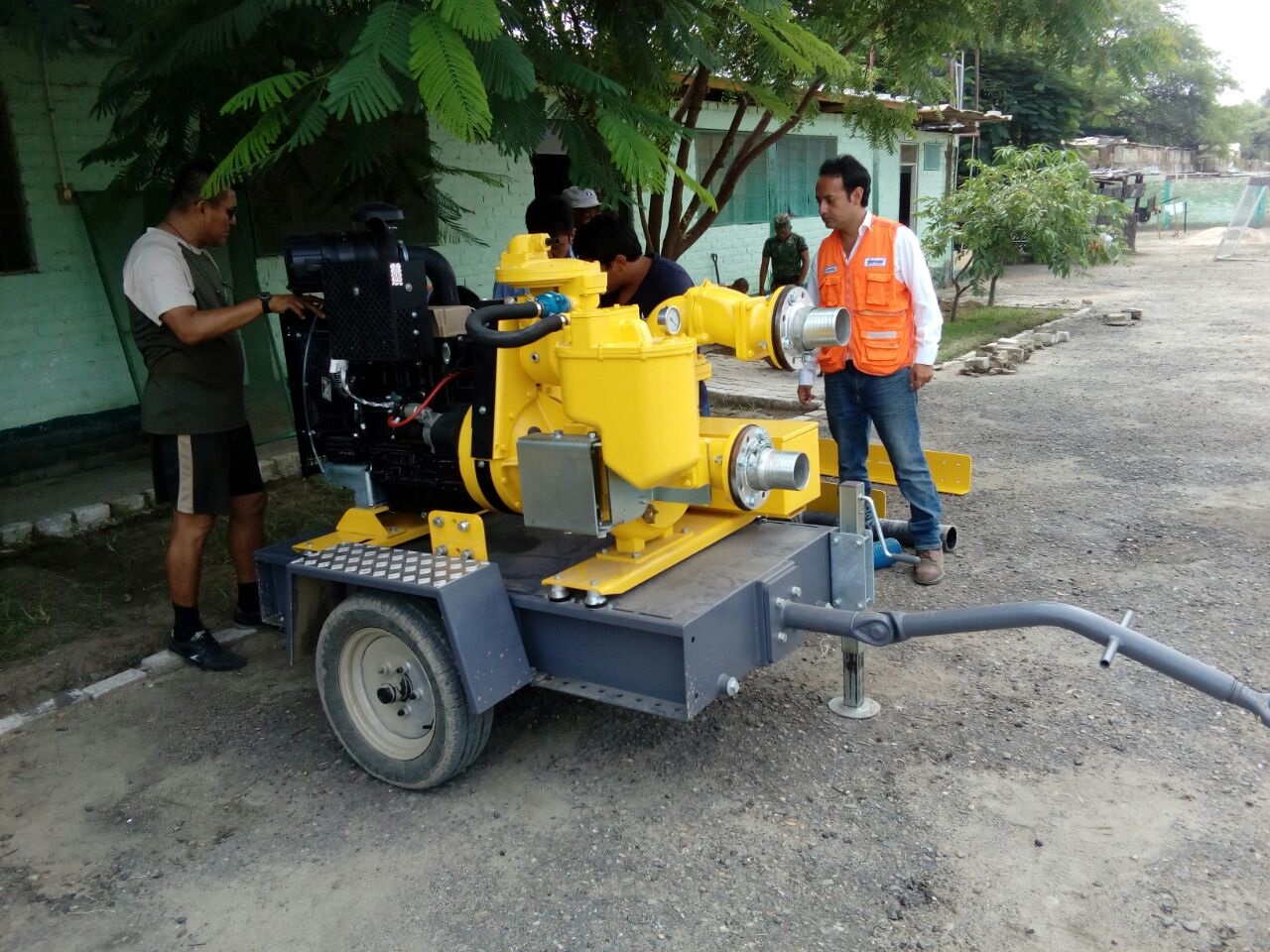 Atlas Copco has been commended by the Peruvian Government for helping communities recover from the devastating floods caused by the 'Fenómeno del Niño' storm.
Heavy rains caused by so-called 'Fenómeno del Niño' left the North of Peru in an emergency situation, affecting almost 40,000 people. Atlas Copco supplied three different types of pumps (WEDA 70L 460V, ETP 50B and PAS 4 DDT-W220) to drain the flooded areas that were endangering public health. The work took place through an agreement signed by Colonel Jorge Uribe, Chief of the Army Heritage, and Stephen Cartwright, Atlas Copco's Power Technique General Manager for the Latin America region.
The draining tasks were coordinated by Hidrostal, Atlas Copco's distributor in the North of Peru, working very closely with Entidad Prestadora de Servicios de Saneamiento Grau (EPS Grau), a company responsible for the production and supply of portable water in the area. Following the signing of the agreement, Atlas Copco's pumps began operating 24 hours a day.