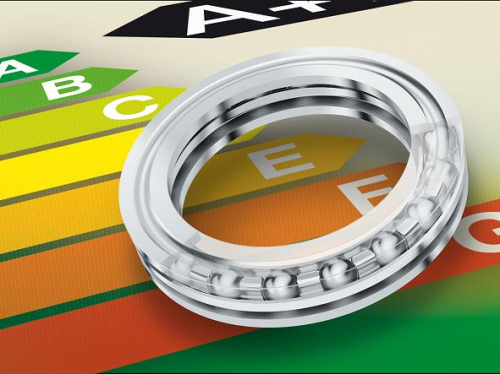 The new FAG bearings from are specifically matched to eccentric shaft bearings in refrigeration compressors, replacing the plain bearings that are normally used in these mounting positions.
Four types of FAG axial ball bearings are available, which can be freely combined. Both bearing washers can be supplied with or without raceways. Bearing cages are supplied in either sheet steel or plastic, matched to the operating environment. The bearing materials are compatible with coolants and are resistant to varying temperatures.
The sheet steel cage has a special 'filigree' (twisted wire) design, which provides high rigidity and works better than plastic cages for the high temperatures that occur in these bearing positions. In addition, coolant compatibility tests are no longer necessary.