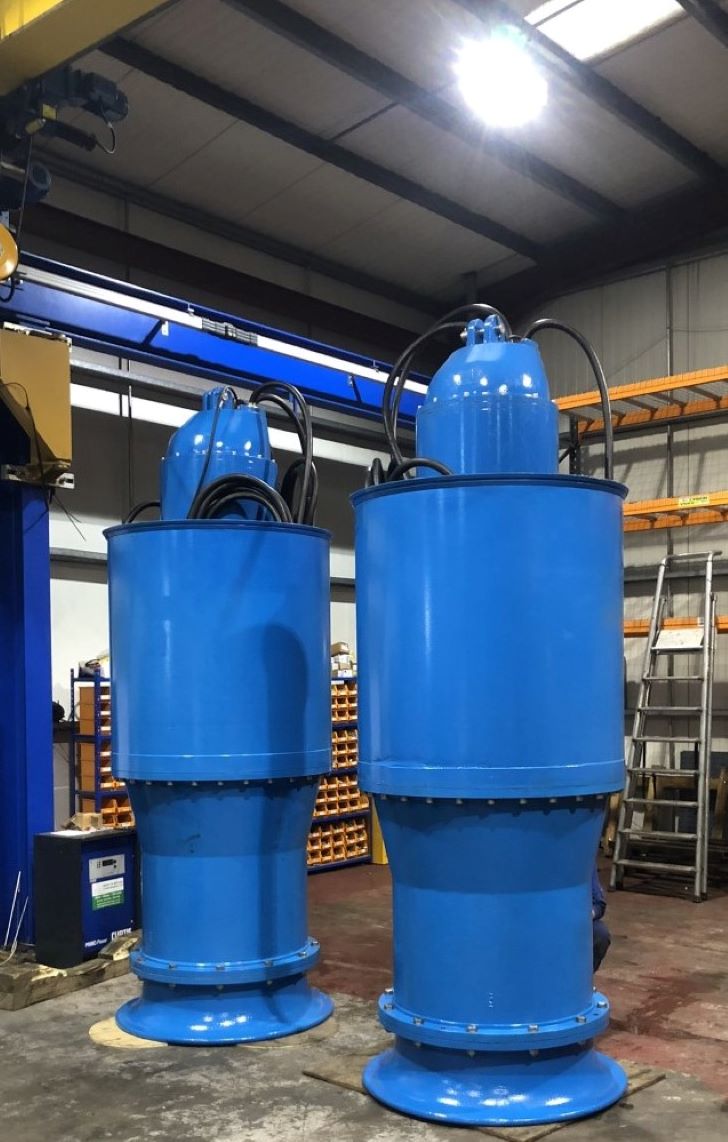 Bedford Pumps has recently supplied two submersible axial fish friendly pumps to Waikato Regional Council in New Zealand for a new build pumping station.
The fish friendly Muggeridges Pumping Station has been constructed near the Piako River in the Waihou Piako Zone to protect 1100 hectares of land near Ngātea. Without the new pumping station, 90–95% of the area would be inundated or waterlogged within the next 50 years.
Bedford Pumps' two submersible axial pumpsets will each provide a duty of 2000l/s at 5.5m head. To minimise construction costs the submersible pumps will be installed into a wet well canister. Each pump is fitted with Bedford Pumps' fish friendly impeller which enables fish to pass through the hydraulic passages unimpeded. The pumps are supplied with lifting chains, spare parts, pump condition monitor and 200mm siphon breaker valves.
Bedford Pumps says it was selected as the pump manufacturer for this project following a previous successful installation for Waikato Regional Council at Orchard Road Pumping Station.
Bedford Pumps' standard range of fish friendly pumps cover 400–9000 l/s at 2–14m head and are available as a submersible, direct drive or mixed flow variant. Larger capacity pumps can also be designed to meet specific requirements.