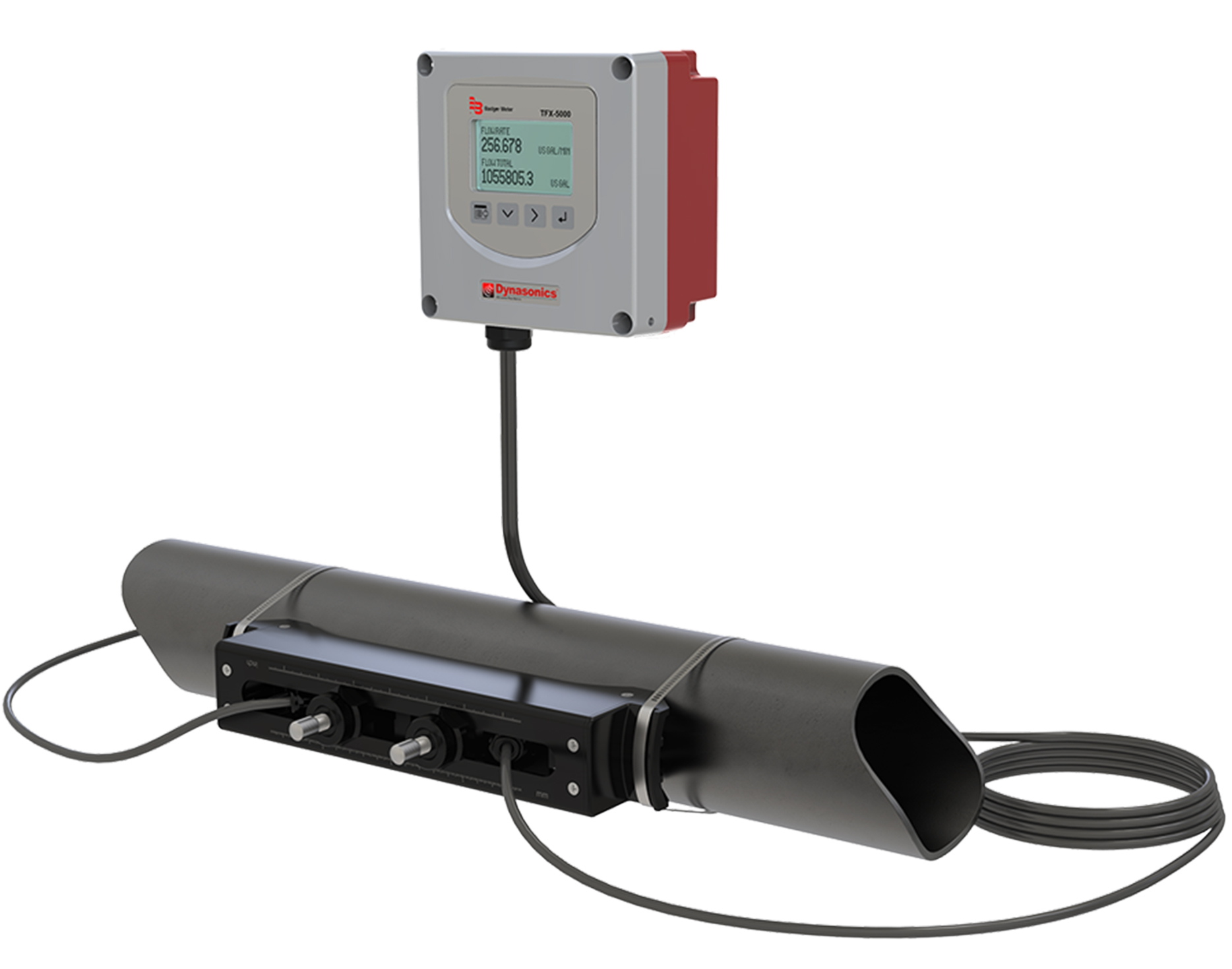 Bell Flow Systems' DynasonicsTFX-5000 ultrasonic clamp-on flow and energy meters are manufactured in the US by Badger Meter and designed for non-invasive, ultrasonic transit time flow measurement of liquids.
The flow meters can be used in water and wastewater treatment, HVAC and oil and gas applications for measuring volumetric flow and heating/cooling rates in clean liquids as well as those with small amounts of suspended solids or aeration, such as surface water or raw sewage.
The meter is available in two versions:
A flow meter for water delivery, raw sewage, cooling water, sea water and other fluids;
A heating/cooling energy flow meter used in conjunction with dual clamp-on Resistance Temperature Detectors (RTDs) for temperature measurement in hydronic processes and HVAC systems.
The TFX-5000 meter is designed for fluid flow metering and heating/cooling energy measurement. Users can select up to eight parameters to log, including flow rate and total, signal strength, and alarms. It also features diagnostics to help users isolate process or application problems.