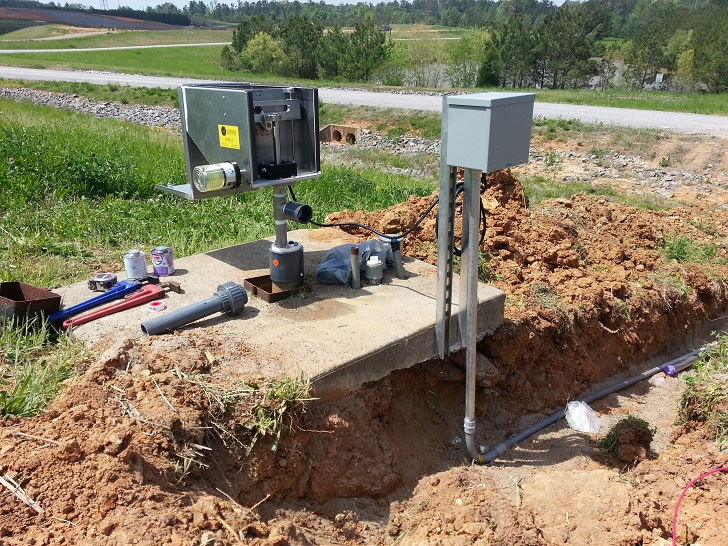 Blackhawk Technology Company has introduced a new line of low-profile electric piston pumps for applications not requiring the performance metrics of Blackhawk's Anchor Electric models. 
The Apollo-AC Electric Piston Pump is designed in response to the desire for a grid-power version of the Apollo Solar Piston Pumpand its linear-rod driver.
In addition to lower prices and lower amp draws, the Apollo-AC has been designed to combine the convenience and constancy of 24/7 grid power with reliability, low maintenance and easy installation. 
The Model 101 operates to depths of 400 ft (122 m) with flows to 1.1 gpm (4.1 lpm).  Model 102 offers flows to 2.7 gpm (10.2 lpm) at depths to 175 ft (53.3 m). The pump employs a 3/8-hp, 24v DC motor operating from converted AC grid electricity.  The unit can be installed at any angle to horizontal. 
Above the wellhead
As with other Blackhawk top-head-drive piston pumps, all power and driver mechanical components are cleanly and safely above the wellhead. There is no high-pressure air or electricity introduced below surface grade.  The manufacturer says that the pumps, which are not affected by changes in differential pressure either in the bore or on the surface, are environmentally friendly and do not emit greenhouse gases.