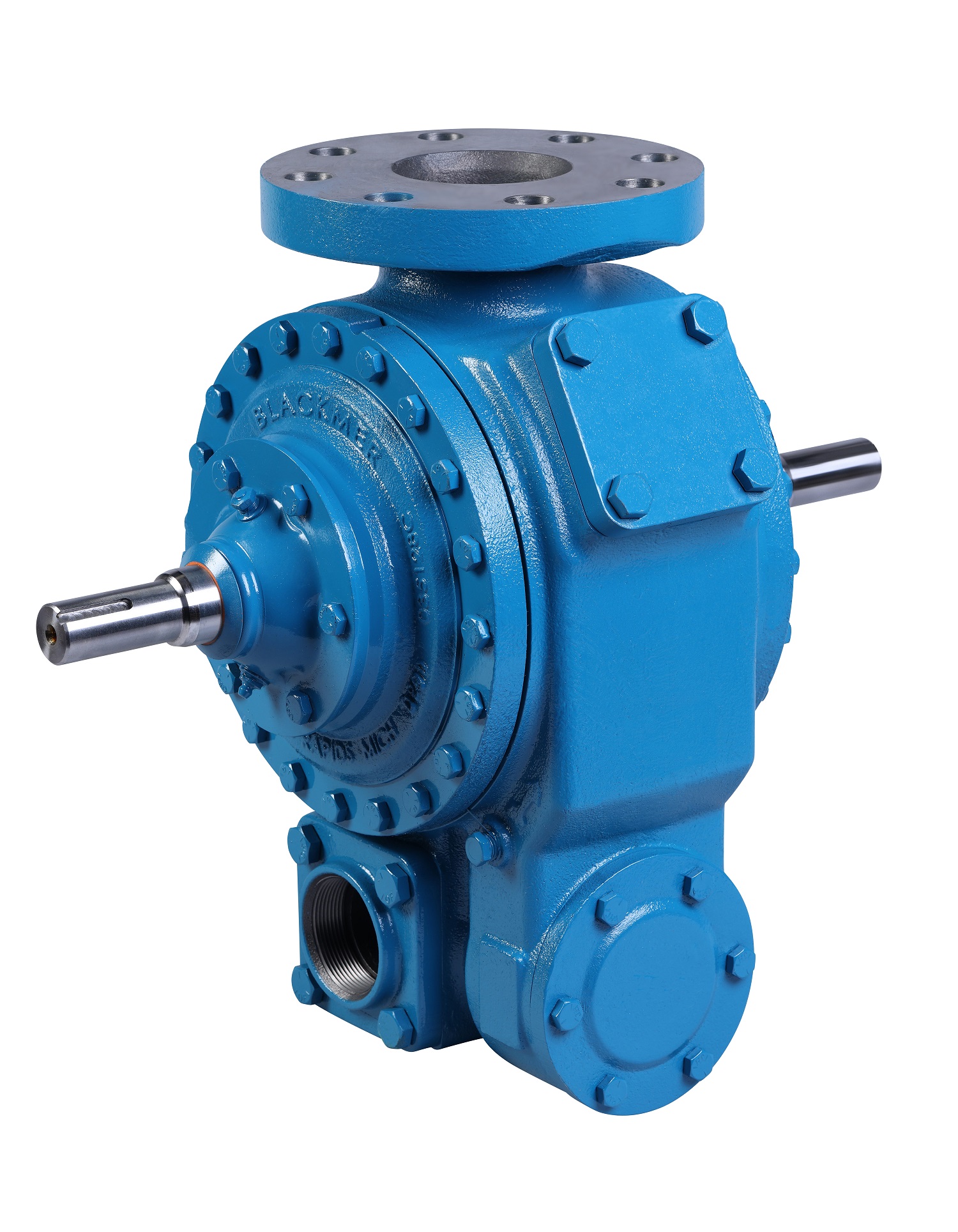 Blackmer, part of PSG Dover, has introduced itsTLGLF3HD sliding vane pump, a flange-mounted truck pump which helps increase pump reliability and safety and optimise the loading and unloading speeds of LPG products for bobtails and transport trucks.
TLGLF3HD pumps include all the same features and benefits as the Blackmer TLGLF3 sliding vane pump plus an increased flow rate of 60-201 gpm (227-761 L/min), 55% greater than the TLGLF3. This higher flow rate makes it suitable for high-capacity bobtails tasked with making high-volume deliveries to residential farms and commercial customers.
Flange mounting the pump directly to commercial internal control valves eliminates the need for inlet pipes, shutoff valves and external strainers that can restrict flow and cause vaporisation problems.
Currently available in a 3-in model, the Blackmer TLGLF3HD pump offers a maximum differential pressure of 125 psi (8.62 bar) and can be driven by a PTO shaft or a hydraulic motor using an adapter kit. The pumps are equipped with a double-ended drive shaft and an auxiliary intake port that can be used for emergency unloading of another tank or transport.