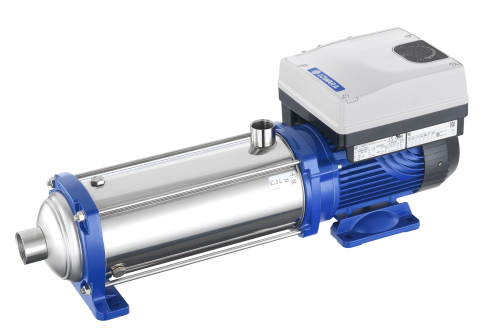 The company will continue its tradition of pump demonstrations at the trade fair where visitors can see, experience and understand the features of the V-AN pump range. These centrifugal pumps work without any suction capacity. They adapt automatically to variable feed rates without any mechanical or electrical set-up. All pumps in the range are dry-running and intrinsically safe, self-ventilating and have a low NPSH value. They are suitable for use with fluctuating feed rates, media at boiling point or gaseous media.
The centrifugal pump MPCV-AN, which will be demonstrated at the booth, also works without suction capacity. The vertical pump works with a magnetic drive. It is permanently dry-running – without bearings in the pumping liquid.The grease-lubricated roller bearings are protected against the product vapors by a gas barrier consisting of a frictionless throttle bushing. The standard service life of the roller bearings is more than 5 years in continuous operation.
Bungartz will be at Pump Plaza, Hall 15, Booth G43 during the Hanover Trade Fair.