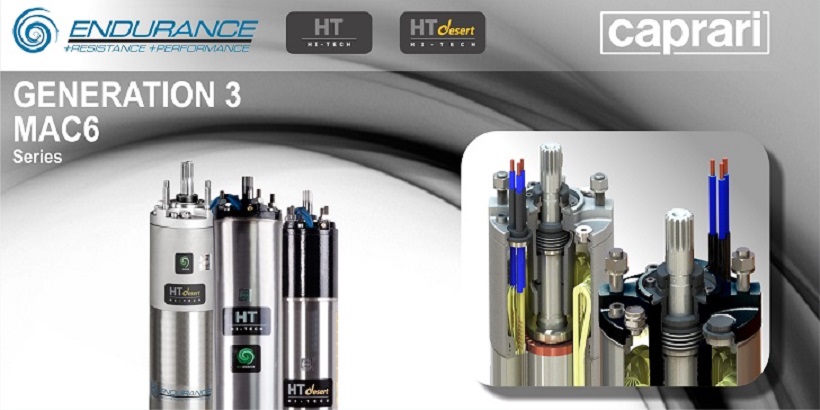 The Caprari Group is releasing its third generation of submersible motors, the MAC 6 - Gen.3. Designed for use in the well and in water industry, the new range has an increased stack size and high-density copper windings.
The MAC 6 - 3 aims to give energy savings and reduced operating temperatures. A new 'Green Wire', an eco-compatible and lead-free conductor insulation for trouble-free disposal at the end of the motor's life, is included.  
Resistance to corrosion
The stators are made from AISI316 stainless steel, providing high resistance to corrosion, while the tested 'High Thrust' (HT) thrust bearing, designed and patented by Caprari, is capable of taking high axial loads. Each component, including the ground cable, is delivered with the motor package together with the coupling bolts. Finally, all MAC 6 - Gen. 3 motors are certified for the use in drinking water.