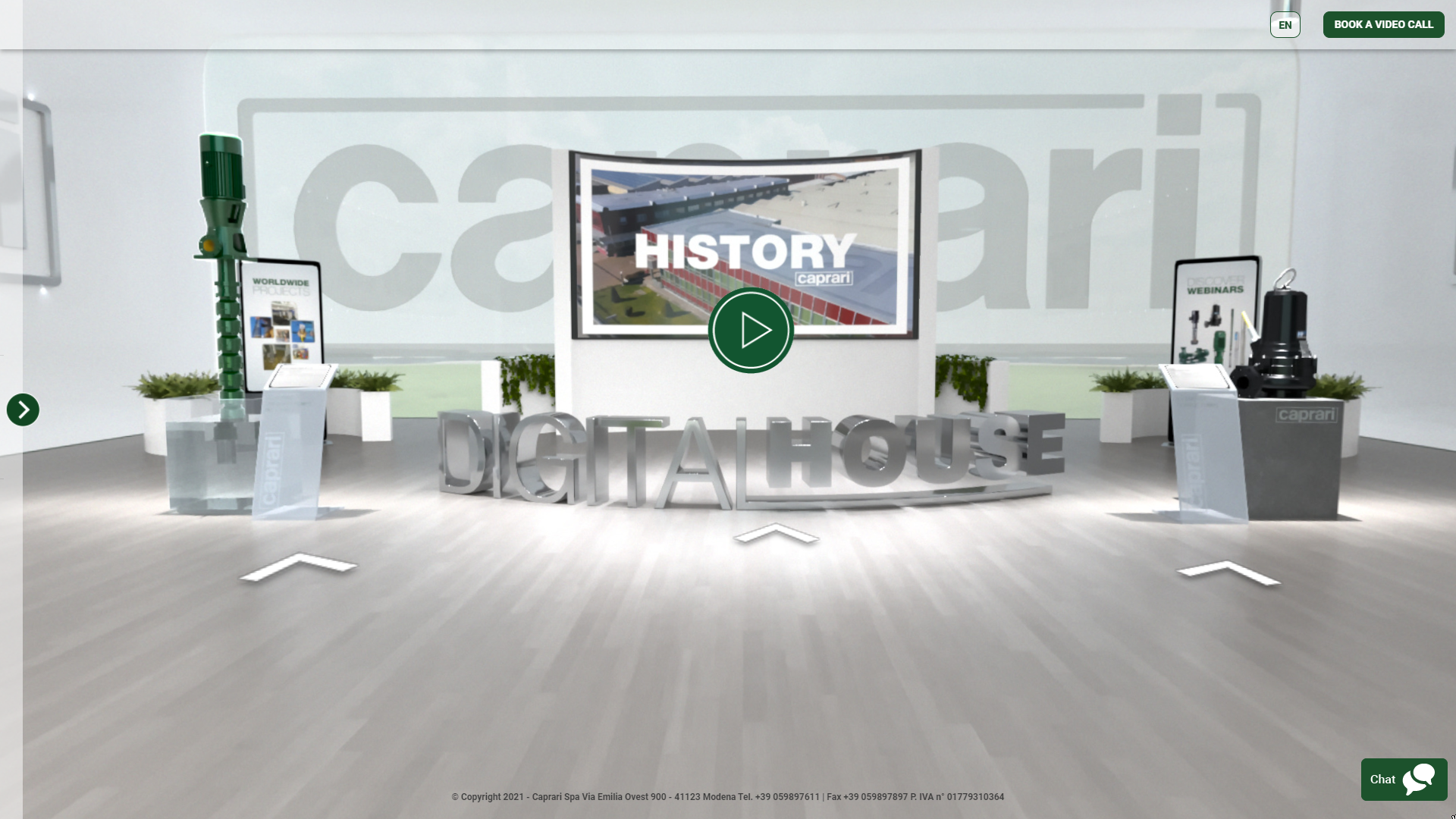 The Caprari Group has launched its DIGITAL HOUSE virtual online space, dedicated to event hosting, webinars and information about new products.
DIGITAL HOUSE is the Group's answer to the changes to the way we live and work in response to the Covid-19 pandemic and it aims to offer flexibility and digitalisation. DIGITAL HOUSE is a new way for the company to serve and support all its customers remotely, offering an authentic experience for those who want work with Caprari and participate in online events and special promotions.
DIGITAL HOUSE is an interactive environment where customers can find products in 3D, see and share technical videos and sign up for webinars. It is a multilingual space, available 24/7 to anyone who needs it.
Marcello Petrucci, Corporate Sales and Marketing director, said that DIGITAL HOUSE offers customers a complete digital experience and representsa new frontier on top of the Group's existing, traditional networks.
As part of its further expansion of digital services in 2021 is a virtual factory tour which alllows visitors inside its facility to see first hand how its products are created.