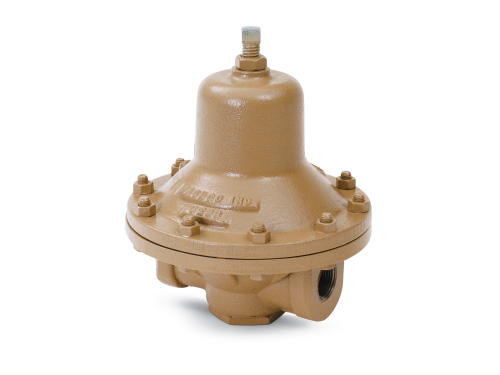 With the appropriate options, applications include upstream over-pressure regulation of cryogenic liquids, sour gas, industrial gases and chemicals, as well as the common industrial fluids — water, oil, steam and compressed air.
Available in globe or angular porting configuration, the Model BR valve controls inlet pressures up to 200 psig (13.8 Barg) in multiple spring ranges and can be utilized for the majority of industrial pressure relief applications.
"This is the first in-line back pressure regulator of its type to be offered by Cashco," explains Clint Rogers, president of Cashco, Inc.
According to Rogers, the BR regulator is available in five sizes from 3/8 to 2 inches, and can handle materials from 20 to 400 degrees Fahrenheit, with the appropriate body/spring chamber and trim material combinations. Trim designs include metal-seated or composition-seated with a metal or composition diaphragm.
"Two body materials will also be available, with 27 different trim material combinations from which to select," Rogers adds. "We are sure to have a cost-effective option for just about any application. Equally important, it allows us to offer our customers another choice when their needs call for an in-line back pressure regulator."