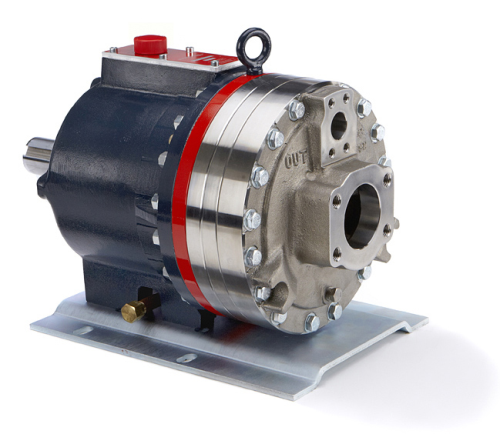 Conventionally the G35 has been rated with a maximum pressure of 83 bar and a maximum flow rate of 140 litres per minute. The new version, is now rated with a maximum pressure of 100 bar at a maximum flow of 67 lpm, which should open up new applications for this popular and economical Hydra-Cell model.
The pump is available with a wide variety of liquid head materials, including brass, cast iron, duplex 2205, super duplex 2207, nickel alloy (Hastelloy) and 316L stainless and variety of flange types is available on request.
Lack of dynamic seals
Capable of pumping both hot and cold liquids, in a wide range of viscosities, Hydra-Cell pumps are characterized by their complete lack of dynamic seals, making them ideal for transfer pumping, dosing, injection and metering applications where complete liquid containment is essential. Having no dynamic seals also enables Hydra-Cell to pump abrasives and dirty fluids that may contain abrasive particles, situations that would eventually cause problems for other pumping technologies.
The multi-diaphragm design produces a low pulsation flow designed for a range of dosing applications. Controlling pump flow and pressure is not complicated as output of the Hydra-Cell pump is directly proportionate to its speed, and virtually independent of system pressure. So a relatively simple system using VFD to vary motor speed gives accurate flow control with fast response.