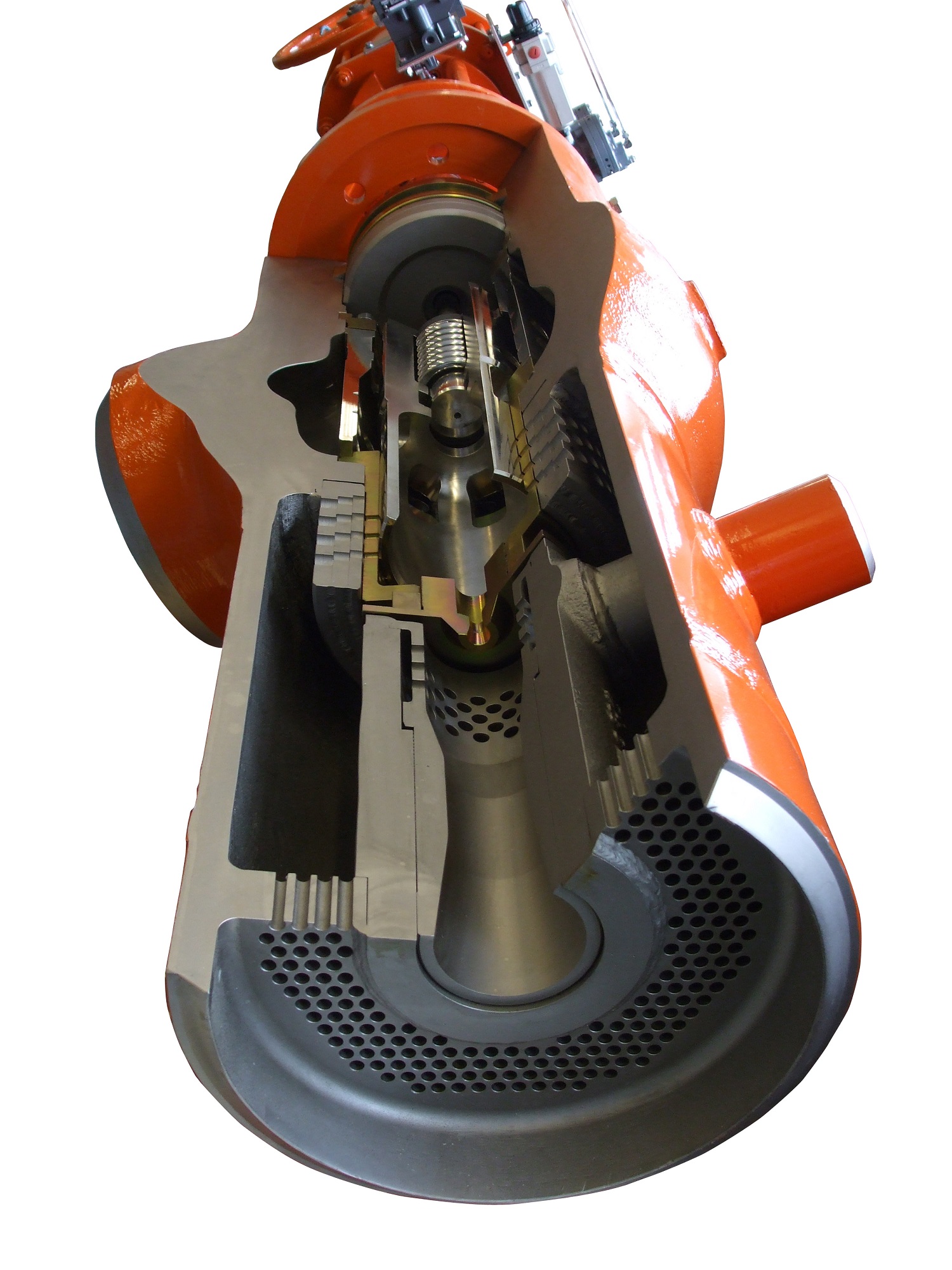 Celeros Flow Technology is offering the Direct Steam Converting Valve - Steam Atomization (DSCV-SA) from Copes-Vulcan, designed for tough applications like steam turbine bypass systems, continuous steam letdown stations and CHP plants.
The Copes-Vulcan DSCV-SA is designed for isolation of the steam flow in turbine bypass applications where valves remain closed for long periods of time. The valve features a pilot plug design that achieves a very tight shut off in the closed position, using the full steam pressure to seal the plug.
This load, combined with the actuator thrust, results in very high seat contact loads. This tight seal improves plant thermal efficiency and prevents leak induced wire drawing damage across the valve seat.
The DSCV-SA's atomising steam pre-heats the cooling water, accelerating evaporation and desuperheating. Very fine atomisation of the incoming cooling water produces a significantly increased surface area for rapid heat transfer. The atomised, pre-heated water is introduced into the centre of the steam flow, while the finely atomised cooling water is carried by the atomising steam itself and doesn't need the main steam velocity.