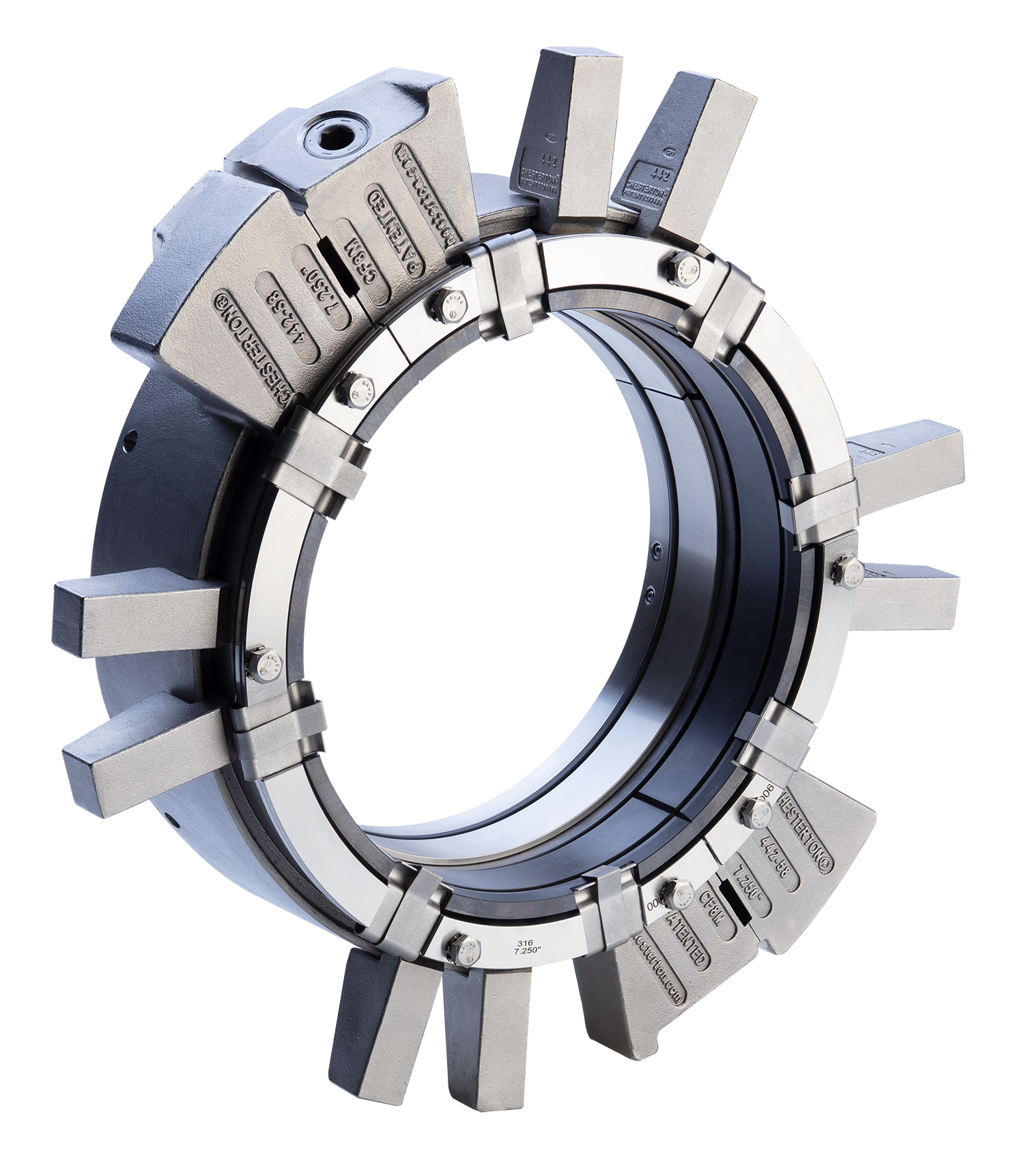 Sealing technology specialist Chesterton, has introduced its 442C XL cartridge split mechanical seal, expanding the company's cartridge split seal product line to fit larger pumps and rotating equipment in industries such as power, chemicals and water & wastewater.
Traditional seals require equipment disassembly to install and replace but cartridge split seals can be installed and replaced around the equipment shaft, avoiding costly downtime, and potential safety issues. Equipment such as major water utilities' pumps which move around thousands of gallons per minute, are increasing in size, and so the savings of using a split seal are amplified.
Chesterton has installed over 10,000 of its 442/442C split seals around the world. The new 442C XL fits rotating equipment with shafts ranging from 5.00 in (125 mm) up to 7.75 in (195 mm). It offers a spring carrier plate​ which reduces installation errors and protects critical components during installation. In addition, it has O-Ring grooves​ which offer greater sealing capability, automatic self-aligning faces, which align and load automatically, and an interlocking rotary face​ which positively locates the face halves for greater sealing reliability.