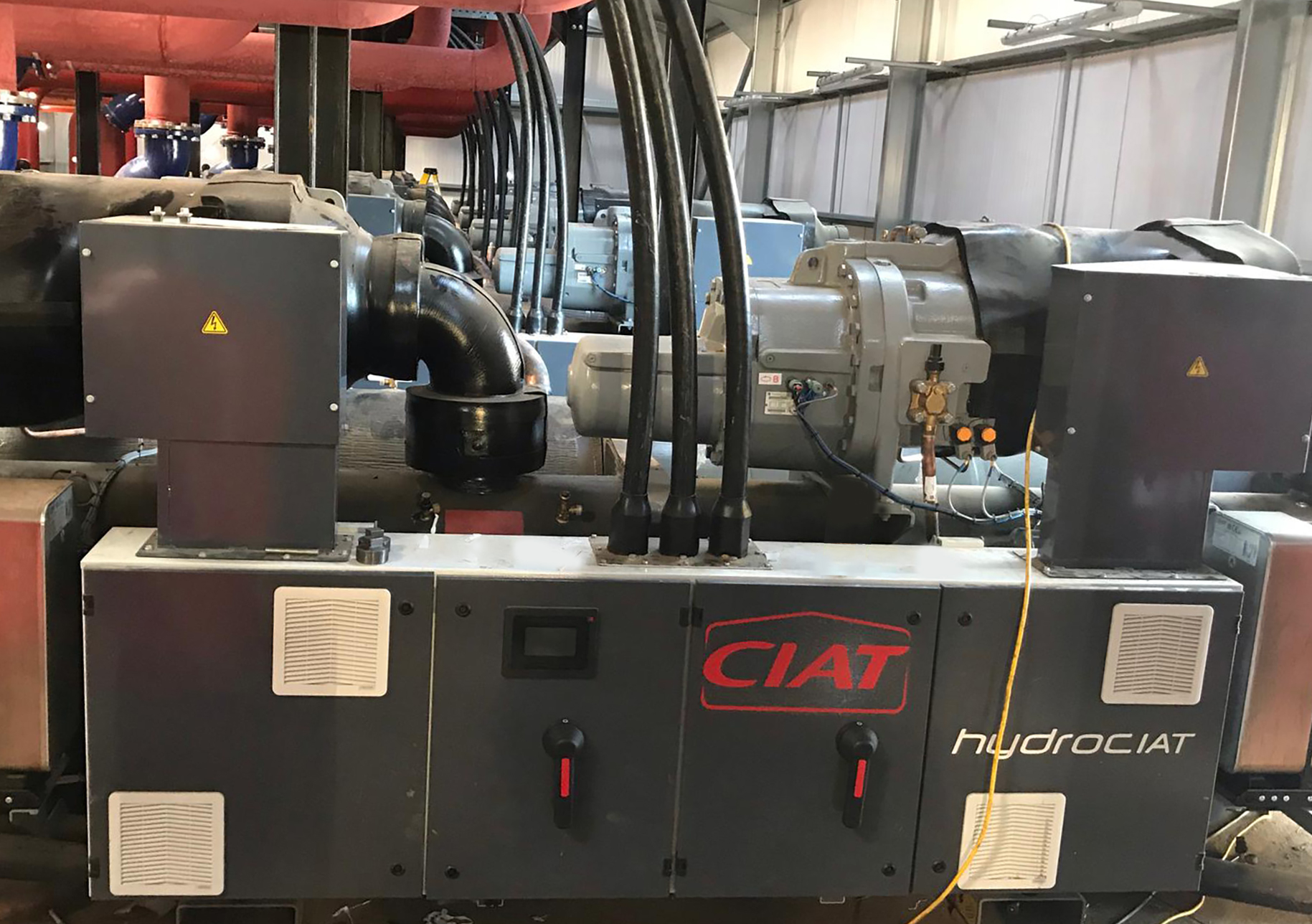 CIAT, part of Carrier Global Corporation, has provided five HYDROCIAT water-source heat pumps to harness thermal energy from the River Loddon, a tributary of the Thames, reducing a major fruit grower's carbon footprint and extending its growing season.
The CIAT units are arranged in a cascade design, and provide heating for 110,000 m2 of soft fruit crops produced by grower Hall Hunter Partnership, destined for sale in UK supermarkets. As a result of the additional renewable heating, fruit can be produced several weeks earlier than previously achievable, while reducing carbon emissions.
It is estimated that over the next 20 years the plant will save 44,000 tonnes of carbon emissions, compared with an equivalent gas-fired heating system.Following the project's success, Hall Hunter is planning to install an additional 11MW of renewable heating.
The project was designed and installed by water source heat pump specialist Ebtech Energy Systems with equipment supplied by Cool Solutions Distribution Ltd. Ebtech says it chose the HYDROCIAT units as they offer the highest energy efficiency on the market, measured by Coefficient of Performance (CoP). A bespoke controls package, developed jointly by Ebtech and CIAT, regulates flow rates from the river through the evaporator circuits, minimising electricity use by ancillary pumps.