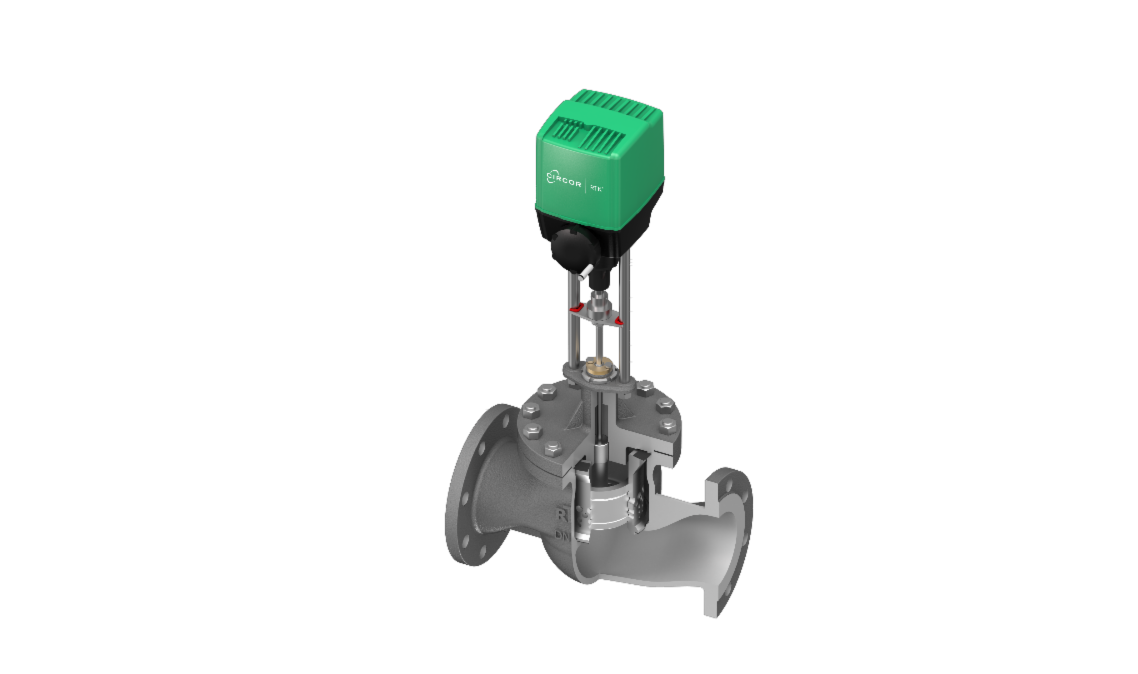 Circor, has released its RTK REflex QC control valve with balanced trim which compensates for high differential pressures within the trim, allowing high pressure drop and high volumes to be controlled.
An RTK actuator (pneumatic or electric) can now be used in combination with each RTK valve. The actuator is also available with the new RTK REact EQ-PoP from 6 kN to 10kN (2250 lb/f), which features a standard, as well as an emergency closing unit and a PoP-module (emergency power supply) that allows the actuator to reach a predefined safety end position if power is lost.
It is compatible with the company's QC design, so it is now simple to convert the existing valve to a balanced trim if system parameters have changed and the actuator is no longer sufficient.  
The REflex QC control valve assembles and disassembles in four steps without the need for special tools. The two-way REflex QCS Control Valve features optimised high-capacity flow paths and interchangeable trim, supports a variety of media and meets NACE standards for use with abrasive liquids and gases.