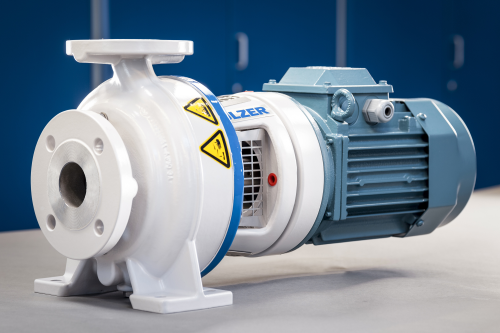 Sulzer Pumps has introduced its most versatile AHLSTAR end suction single stage close coupled process pump series.
The Swiss company reported this month that the launch will mean for its customers low life cycle costs and lighter environmental footprint.
Based on the design features of the AHLSTAR range, this new pump series was developed for demanding pumping applications in oil and gas, hydrocarbon processing, chemical, pulp and paper, general industry, power generation, and water and wastewater. It uses mainly the same spare parts as AHLSTAR long coupled pump which helps minimising the spare part inventory costs.
Sulzer WaterLessshaft seal options with dynamic seals provide easy assembly and maintenance while reducing life cycle cost by minimising energy consumption and operation, maintenance, and downtime costs. The close coupled design with standard flange or flange/feet type electric motors makes installation quick and easy, thus reducing the total installation cost.
The AHLSTAR close coupled process pumps are designed to pump a wide range of liquids, including clean and slightly contaminated liquids, viscous liquids, fibrous slurries, non-fibrous slurries and liquids containing large solids. Even the liquids with high gas content up to 70 % can be handled.
The compact space saving closed coupled pump design minimises shaft deflection, hence extending shaft seal lifetime while reducing unexpected shutdowns and overall maintenance.