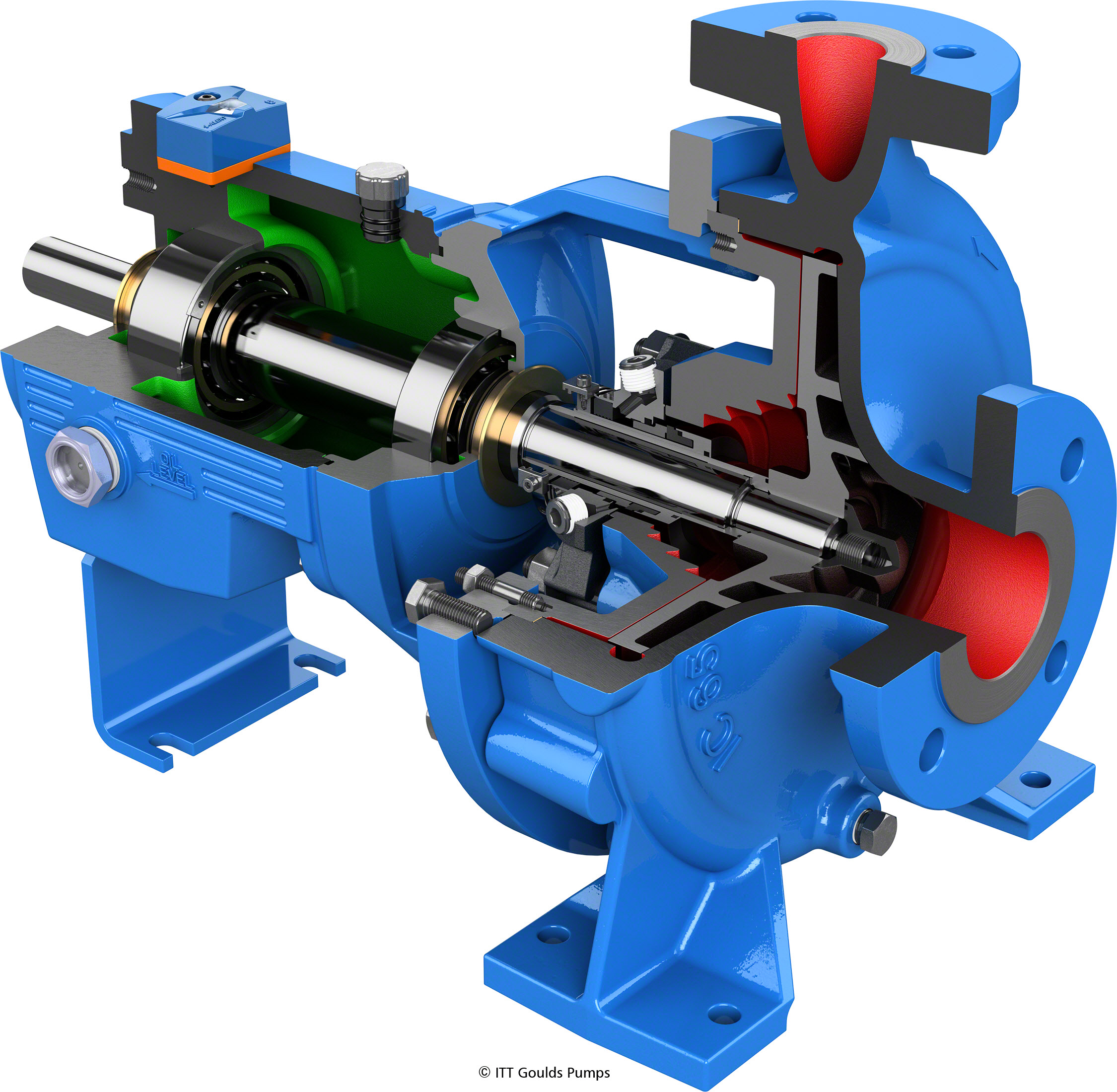 ITT Goulds Pumps has recently launched a new series of ISO process pumps designed to handle chemical slurries, waste liquids, food & beverages services and fibrous materials such as pulp and paper.
The ITT Goulds Pumps ICO Open Impeller i-FRAME pump series is an ISO process pump with i-ALERT2 intelligent monitoring which is also designed for air and gas handling applications. 
The pump is fully compliant with both ISO2858 and ISO5199, is available in 34 hydraulic sizes with flows up to 450 m³/hr (1980 GPM) and can operate in temperatures from 40°C to 280°C (-40°F to 530°F) and pressures up to 25 Bar (360 PSI).
The IC Series consists of multiple pump configurations, engineered by ITT hydraulic specialists from Goulds Pumps, to meet both the pumping and environmental needs of the process industry.
Included in the range is:
• IC – 16 Bar, a mechanically sealed version for most process fluid pumping
• ICO – 16 Bar, a semi open impeller version for solids and fibre applications
• ICP – 25 Bar, centreline mounted for high pressure and high temperature applications
• ICB – a compact, close coupled design
• ICM – magnetic drive, sealless arrangement for the handling of hazardous or sensitive liquids