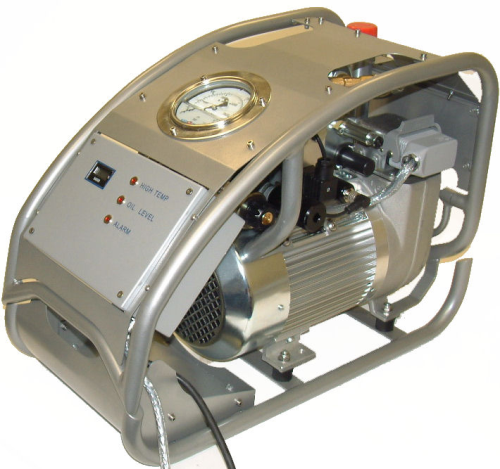 The TowerPack delivers a maximum pressure of 2000 bar/29,000 psi and is suitable for tough use in difficult conditions. It offers durability and reliability when working in wet, windy, remote and harsh environment and is IP56 protected, the company says.
Boltight's electric pump is built around a rugged steel frame with an integral swivel lifting point. The frame itself has been balanced to keep vibration to a minimum. It features a full pendant control interface with a simple digital pressure read out. High oil flow ensures the pump reaches the desired operating pressure very quickly.
The Towerpack pump offers on board diagnostics, high and low pressure filtration with in-built sensors and a high-pressure quick connect port. The user can select the optional constant pressure operation if required.