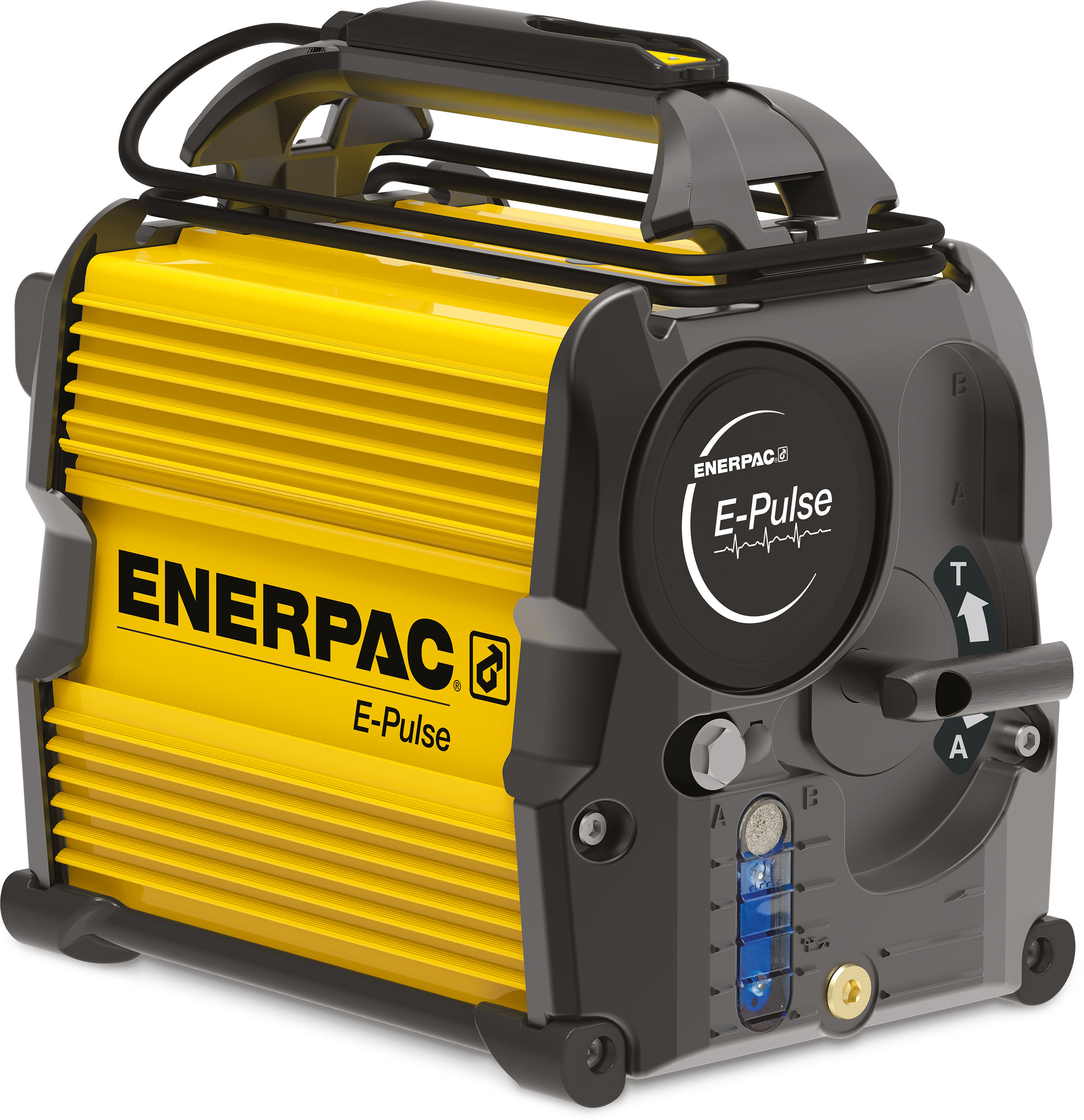 Enerpac's new E-Pulse electric hydraulic pump has smart controls, maintains constant motor power across the pressure range and provides high flow and adjustable speed control.
The E-Pulse's .85hp direct-drive motor offers a six-piston block design that provides even flow and smooth operation with different tools and torque wrenches. It can be configured with a choice of valve configurations to operate single or double-acting cylinders and tools.
The two-stage pump has high by-pass pressure of 2,13 l/min up to 175 bar, and 0,52 l/min up to 700 bar. When configured as a torque wrench pump, users can set pressure and operate in manual or auto-cycle mode. Auto-cycle mode enables press and release actuation to the cycle wrench until final torque is achieved. Precise speed control for tools and cylinders is facilitated by motor speed adjustment on the back of the pump.
Other E-Pulse features include a 24V DC power regulator to minimise the effects of poor power supply, built-in thermal protection, a 6 m pendant cord for the torque wrench pump and a 3 m pendant cord for other pump configurations.