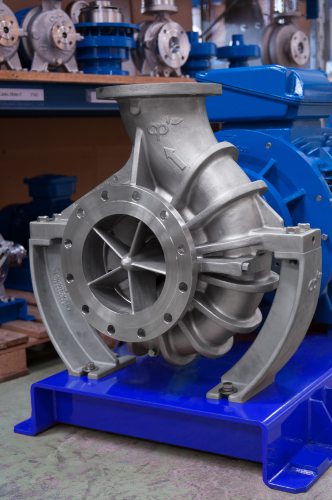 The new pump transports up to 750 m3/h with consistent quality and safety.
CP's magnetic drive pumps have been on the market for over 30 years. They are designed to offer high performance, energy efficiency and safety, regardless of the medium being pumped.
Following requests from its customers, CP's new MKP 250-200-315 offers a large flow volume.
CP's seal-less magnetic drive pumps (MKP, MKP-S and MKTP) were developed for the chemical and associated industries and have a single, centrally arranged impeller bearing assembly which is ideally lubricated and cooled with the pumped liquid. This means solids-laden and low-boiling liquids can be transported.
The pumps are compact and employ robust components. The modular system facilitates assembly and lowers the costs for spare parts, maintenance and servicing.