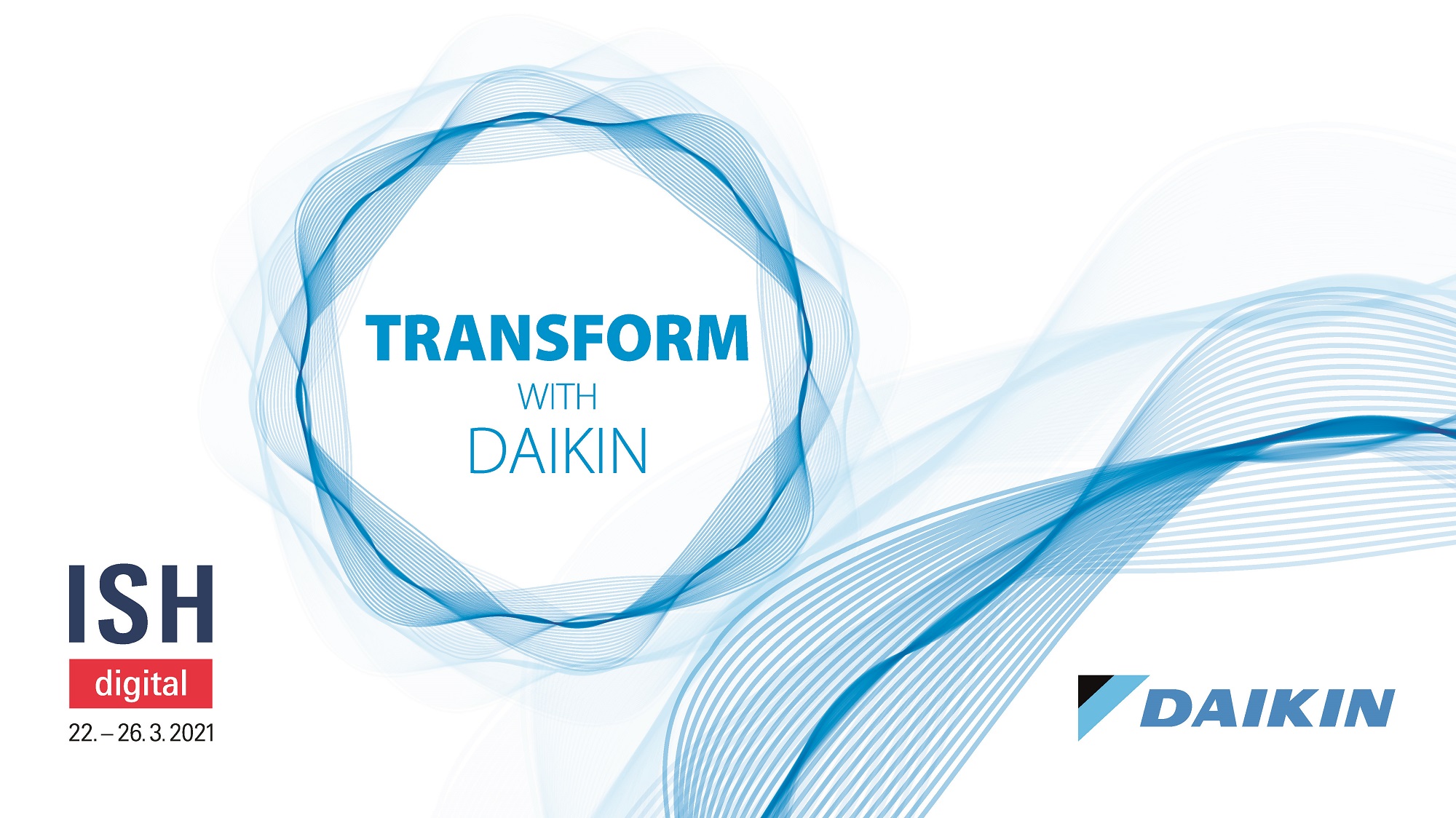 Daikin Europe will be attending ISH digital from 22–26 March and will present a series of webinars throughout the week about topics such as the renovation wave, indoor air quality and the circular economy.
The webinars will provide insights on the theme "Transform with Daikin", depicting both the transformation of outside air into energy with heat pumps and the transformation of the HVAC sector to a more sustainable one. Daikin is looking forward to e-meeting new stakeholders, presenting new products, including two world premieres, and stressing the importance of sustainability in HVAC during the fair.
As a European company, Daikin Group plans to be carbon neutral by 2050. Achieving this goal will be made possible by implementing strict refrigerant policies and by spreading the word about heat pumps.
The webinars will focus on three key elements: sustainability, indoor air quality and transformation of the heating sector. Sustainability is a key element of all Daikin's products and solutions and is therefore the common thread in all webinars.
If you would like to participate digitally in these webinars, you can obtain a voucher here and subscribe to the webinars of your choice.