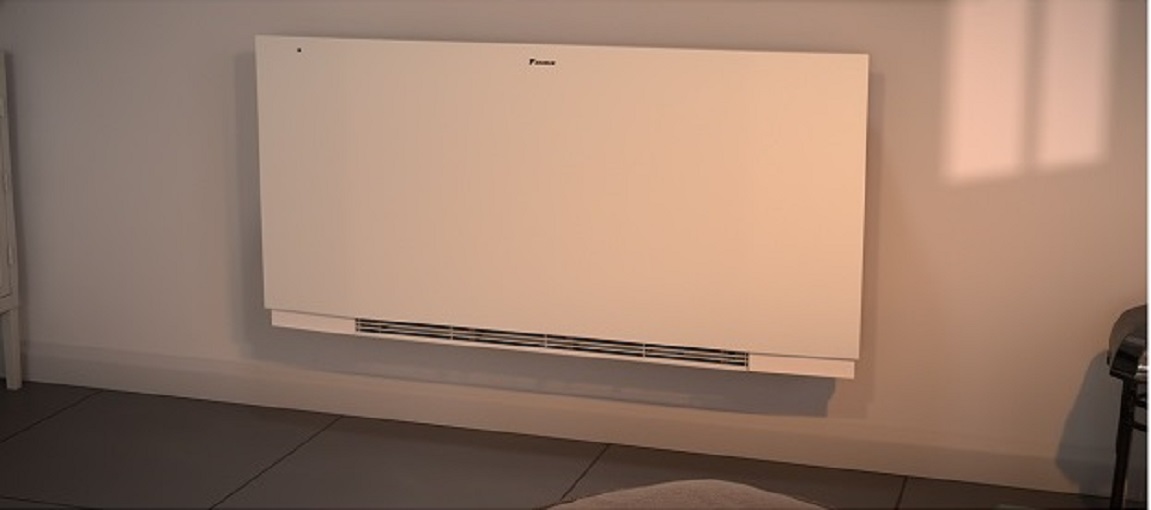 Daikin Europe's indoor air quality (IAQ) control feature is an option available for the floor-standing model of its Altherma heat pump convector (HPC). IAQ refers to the quality of air inside the room or structure.
The small wall-mounted controller continually measures the CO2in the room. When the CO2level exceeds a pre-set threshold, the controller automatically opens a damper located in the heat pump convector. The open damper allows fresh air to enter the building from the outside. The incoming fresh air is then heated or cooled to the desired indoor temperature by the HPC. Integration of heating and cooling with IAQ helps deliver both optimal temperatures with improved indoor air quality.
Patrick Crombez, general manager Daikin Europe Heating and Renewables, said: "Daikin's development team is continuously exploring new ways to improve our products with features that are important to building owners, occupants, installers and for the environment."